Tetraclinis articulata
Cupressaceae
A genus with a single species endemic to the western Mediterranean where, although not globally threatened, it is Critically Endangered in Spain and Malta due to fire and grazing.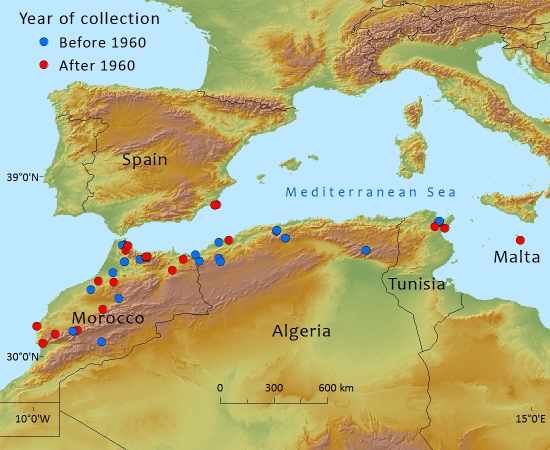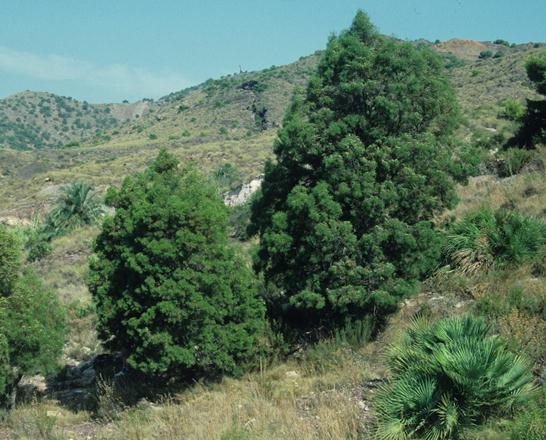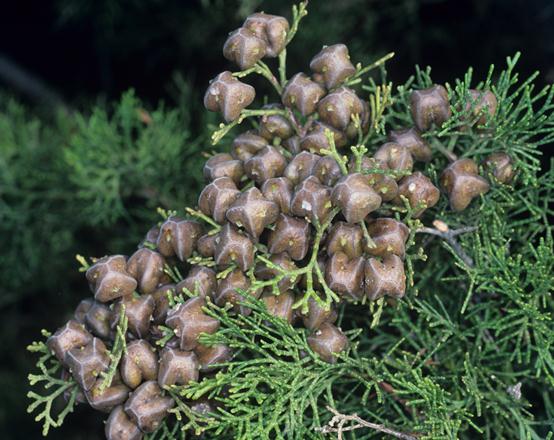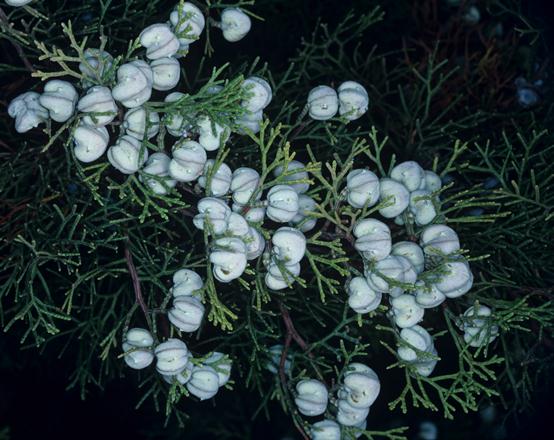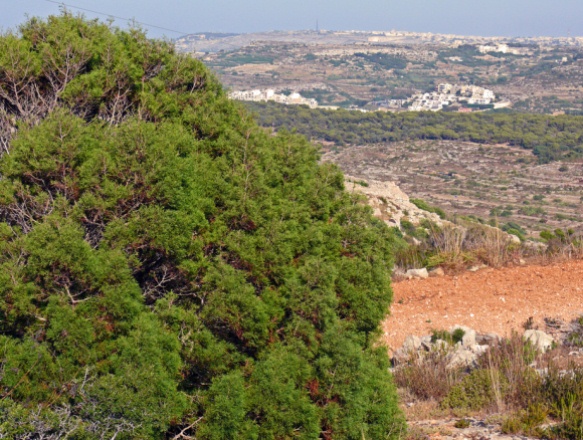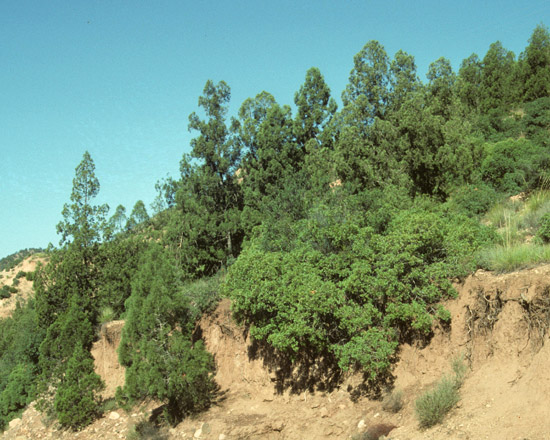 Description
Habit
Shrub or small monecious tree 6–15m tall, evergreen, with a pyramidal habit in immature plants, irregular when older; trunk often multistemmed and coppicing from base. Bark with small, thick, angular scaly plates or exfoliating in longitudinal flakes; greyish–brown weathering dark or ash–grey, cinnamon beneath when exposed.
Foliage
Branches articulate, branching alternately at different angles, flat, forming open 'sprays'. Leaves 1.6–8 x 1–1.5cm, decussate, borne in whorls of 4mm, scale–like.
Cones
Female cones 0.6–1.2cm, angular globose, with four thick scales arranged in two opposite pairs, green at first and ripening brown and sometimes covered with a very distinctive pure white blume. Male cones, solitary, ovoid–globes, ca. 4 x 2.5mm, reddish, maturing yellowish–brown.
Human Uses
Historically the wood has been used for making yokes (for use in mines) and for the construction of houses. Due to its unusual grain and rich colour, burr-wood (known as Thuja-burr) has in recent years become increasingly popular especially for kitchen utensils and household ornaments. Large burls, sometimes weighing in excess of 450 kilos, are produced underground as a result of repeated coppicing following fire, grazing or cutting. Overharvesting in Morocco has led the government to ban the export of the wood. Resin from the wood, known as sandarac gum, is used to make liquor and in Morocco it is used as a remedy for difficult childbirth. It is has many other uses including the treatment of cramps, roundworm, tapeworm and insomnia.