Retrophyllum minus
Podocarpaceae
One of two Retrophyllum species endemic to New Caledonia where it is restricted to very few locations in the south of the main island of Grand Terre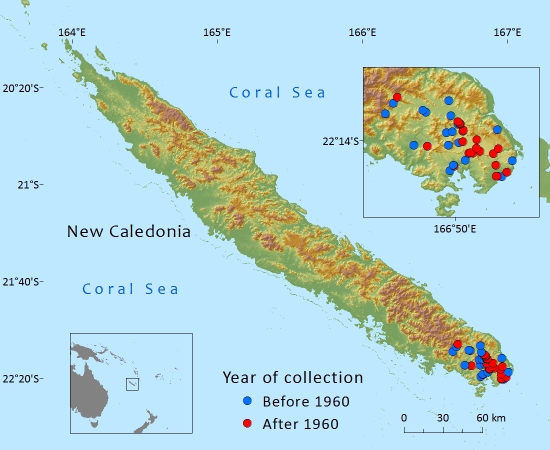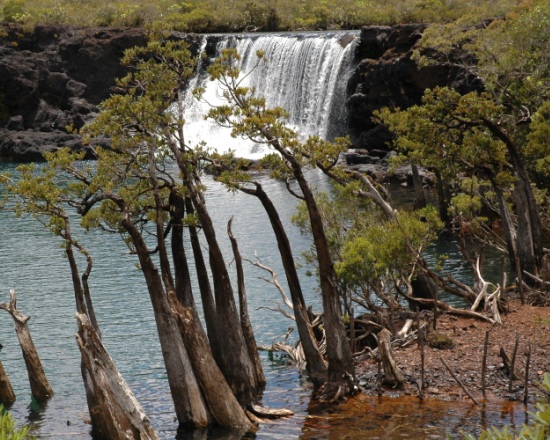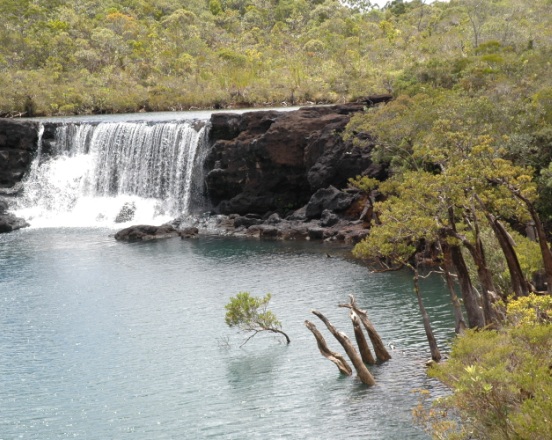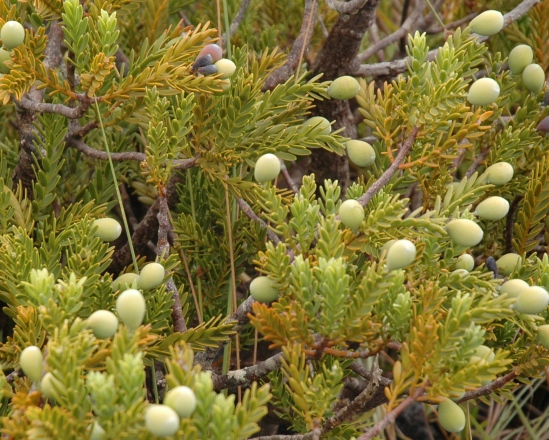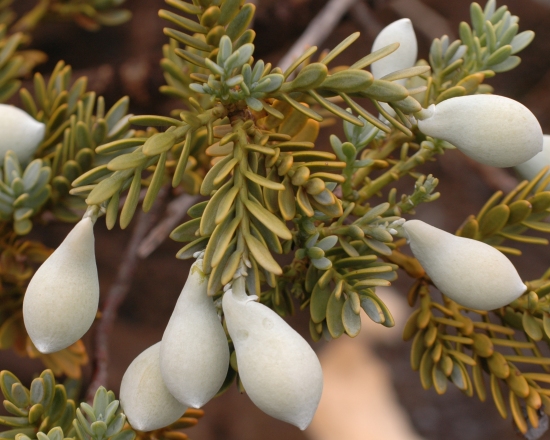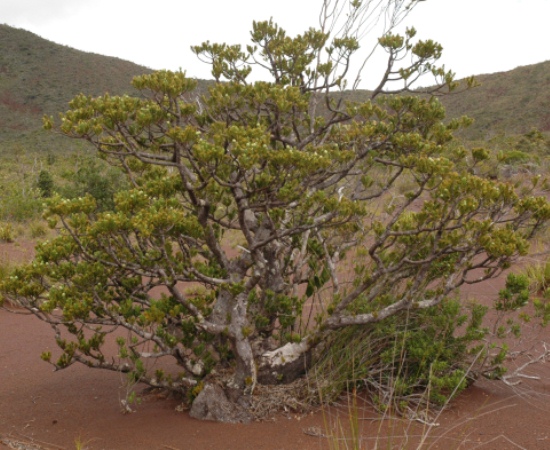 Description
Habit
Usually occurs as a small tree up to 3m (rarely up to 9m), trunk characteristically wide at base and tapering upwards to short, stout branches. Bark thick, soft, brown. Branches forming an open, irregular crown, ascending or spreading, usually together at the ned of branches.
Foliage
Leaves spirally arranged, on young shoots arranged in two vertical rows on opposite sides, on mature shoots spreading in different directions, leaf base twisted 90 so that alternating leaves twist in opposite directions (a characteristic of the genus). leaf shape ovate-lanceolate or ovate-elliptic, 10-20 x 2-4mm.
Cones
Male pollen-cones 2-5 and clustered at the end of shoots or solitary in the leaf axil, cylindrical, 4-8 x 2.5-3mm. Female seed-cones terminal with 2-3 pairs of scale leaves with a single, obovoid to pyriform seed, 18-20 x 1.2-1.3 cm. Seed with persistant crest, covered by an fleshy epimatium, gree, or glaucous or white when mature.