Prumnopitys andina
Podocarpaceae
Endemic to Chile where it has a restricted distribution and is threatened by hydro-electric schemes, grazing and afforestation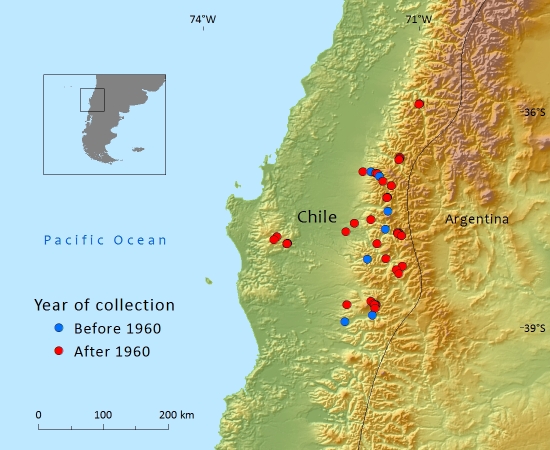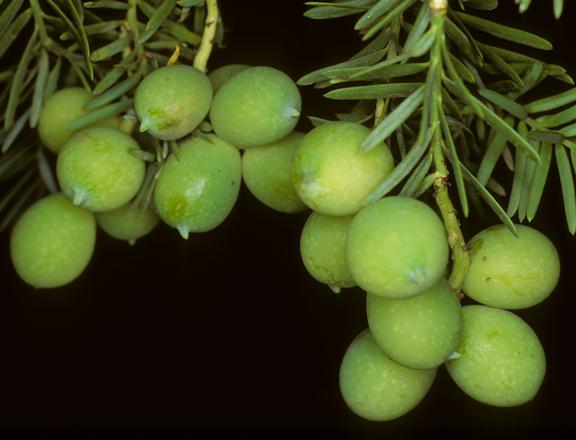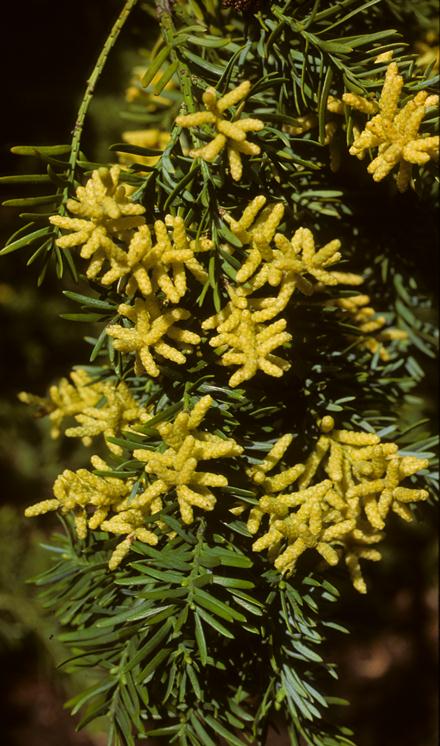 Description
Habit
Evergreen tree to 15m tall, crown broadly pyramidal or rounded; trunk smooth, 0.5-1m in diameter, bark grey. Branches verticillate or almost so, densely covered by leaves.
Foliage
Leaves 1-2.5 x 0.15-0.2cm, simple, alternate, almost sessile, linear, slightly falcate, usually dull bluish green, 2 whitish stomatal bands below, with a short mucron at the apex.
Cones
Male-cones in spikes, each subtended by a linear-lanceolate bract.; female-cones a plum-like fruit, 2-3cm long, yellow when ripe, sweet-tasting; flowers in november. Seed ovoid; fruits mature from january to march.
Human Uses
Although the wood is of value and was traditionally been used for house building, there is little evidence that the wood is widely used today.