Podocarpus salignus
Podocarpaceae
Podocarpus salignus is endemic to central and southern Chile where there has been reduction of its habitat due to landuse change.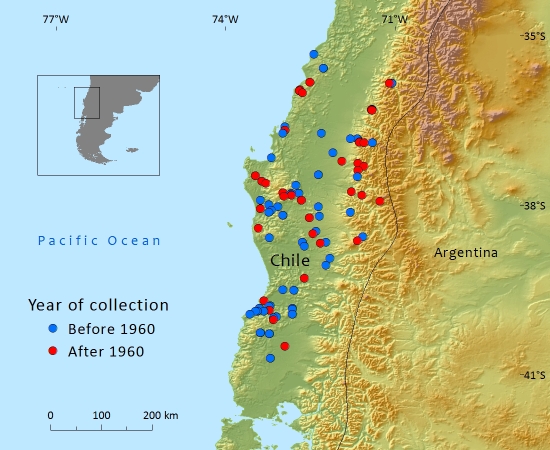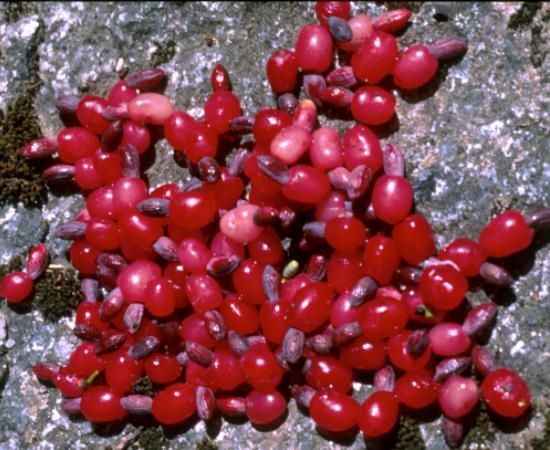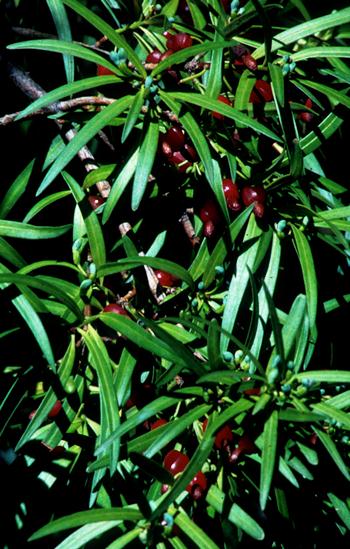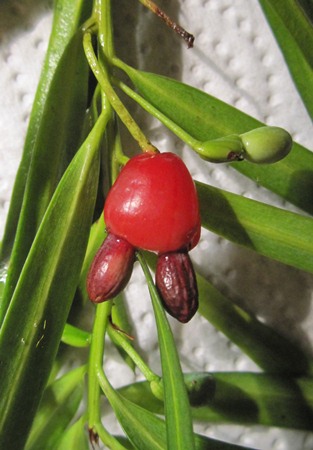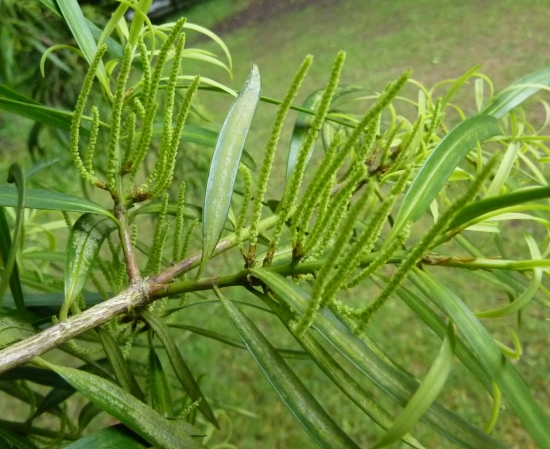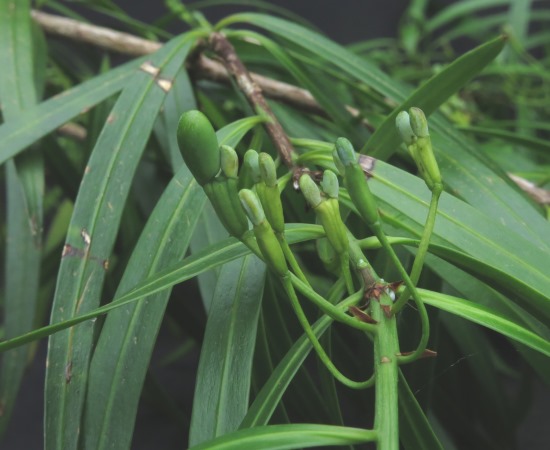 Description
Habit
Dioecous tree up to 20m tall. Canopy pyramidal and more or less rounded. Trunk up to 1m in diameter. Bark has thin plates in older specimens, greyish.
Foliage
Leaves 5–10 x 0.6–0.7cm, linear-lanceolate, slightly falcate, simple, alternate, pendulous, pointed at the apex.
Cones
Male pollen-cones 2.2–5cm, solitary or grouped, sessile. Female seed-cones, solitary, axillary, peduncle 1–1.5cm long; flowering between december and january. Seeds 1–2, 7–8 x 4mm, red and subtended by a fleshy, violet-red aril; fruits maturing from January to May.
Human Uses
This species has not been widely utilized for its timber (Donoso, 2006). The foliage is commonly used in the cut flower industry in Chile and the species is often grown in temperate countries as an ornamental tree. In Britain and Ireland there are some notable specimen trees from the original introduction from Chile during the mid 19th century and in some of these sites there is abundant regeneration.