Podocarpus longifoliolatus
Podocarpaceae
Endemic to New Caledonia on the main island of Grand Terre where it has a very narrow distribution and is threatened by open-cast mining and fire.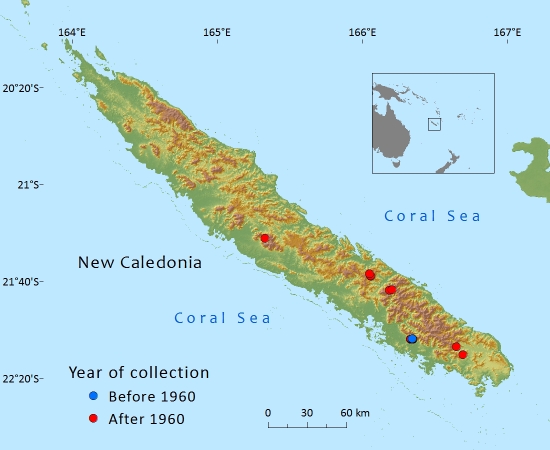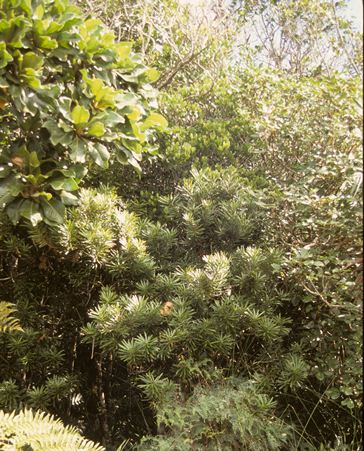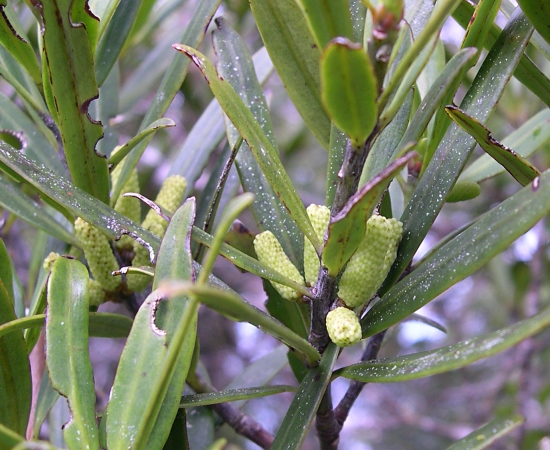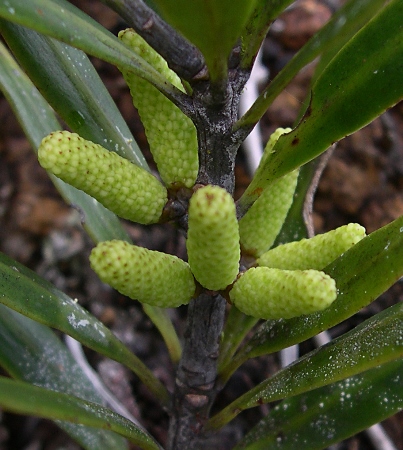 Description
Habit
Tree to 20m tall; dbh to 60cm. Bark fissured and with fibrous exfoliating strips, brown or reddish brown. Branches spreading to form a rounded or irregular crown.
Foliage
Leaves linear-lanceolate, 5–10 x 5–10cm, straight or sometimes falcate, gradually tapering to a petiole at base, leathery, apex acute or obtuse, grey-green or dark green above, lustrous green. Midrib prominent on both sides. Stomata small, forming many intermittent lines in two bands on upper surface.
Cones
Male pollen-cones axillary, solitary, sessile, subtended by triangular, bud-scales, 15–25 x 2.5–3.5mm. Female seed-cones axillary, solitary on a 8–17mm long peduncles; receptacles swelling 8 x 4–5mm long, red and succulent, made up of 3–4 bracts subtended by two spreading bracts.