Pinus dalatensis
Pinaceae
A rare pine with a disjunct distribution in the central and southern Annamite Mountains in Lao PDR and Vietnam. Deforestation and logging in some parts of its range have led to an assessment of Near Threatened.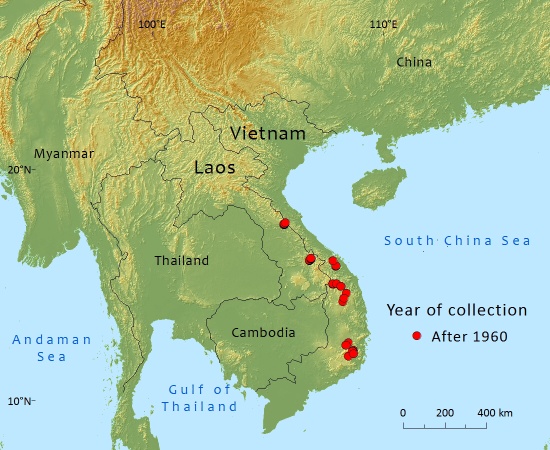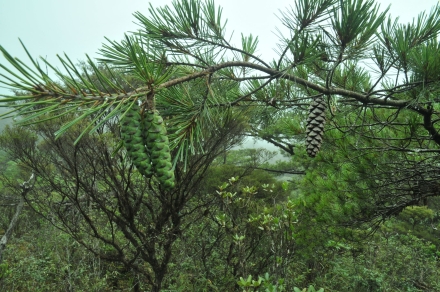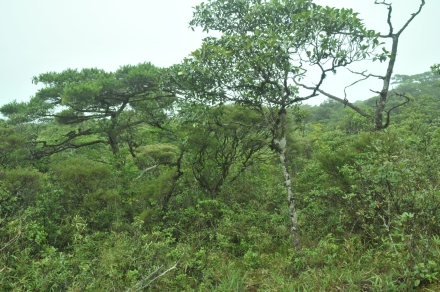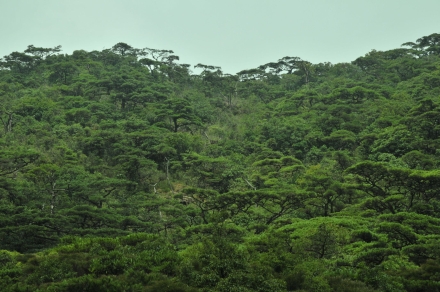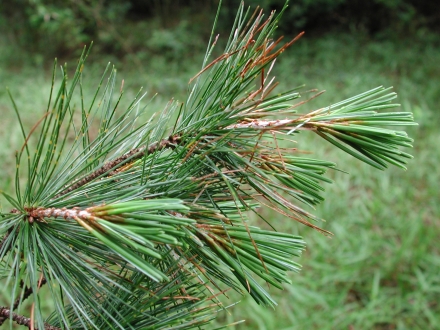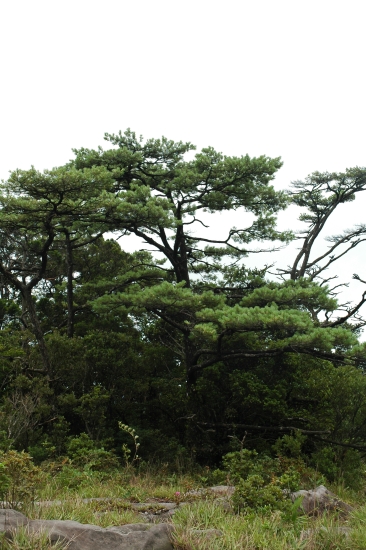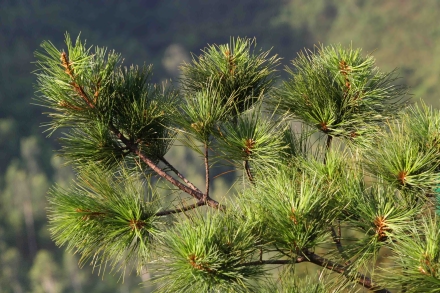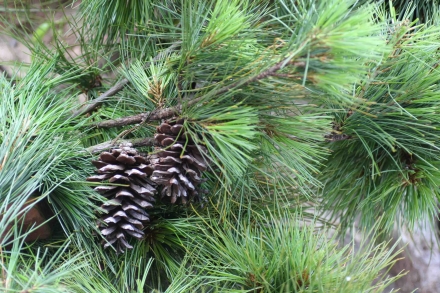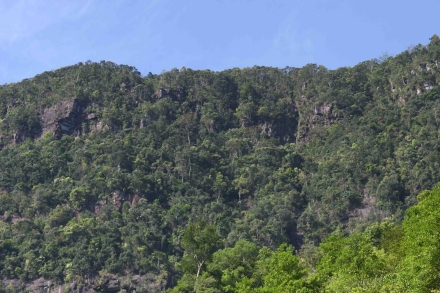 Description
Taxonomic notes
Pinus dalatensis is a variable species: in some works subspecies (subsp procerus Businsky) and varieties (var. bidoupensis Businsky) are recognised while the most northern populations currently known have been described as new species - P. anemophila Businsky. Only a limited amount of genetic work has been undertaken so far - Dinh et al used SSR markers to examine genetc variation within and between six Vietnamese subpopulations and found significant population differentiation. However, the study did not include any material from the most northern population on the border of Khammouan and Quang Nam. It is unclear if the differentiation coincided with morphological variation.
Human Uses
This species is rarely directly exploited, probably due to its rarity. In areas where it occurs with Fokienia, trees may be felled to improve access to Fokienia stands.