Picea omorika
Pinaceae
The Serbian spruce is one of two spruces native to Europe. It is endemic to a small area within Bosnia and Herzegovina and neighbouring Serbia in the Balkan Peninsula.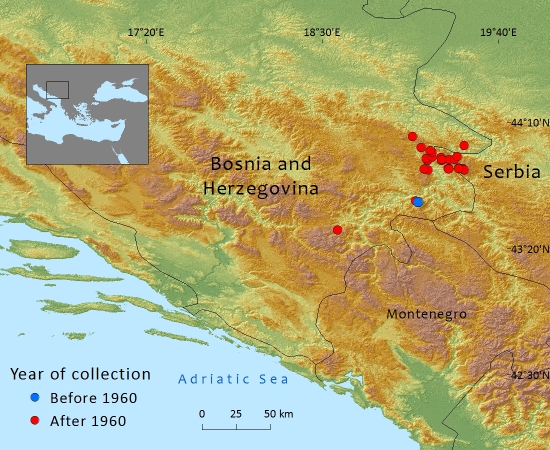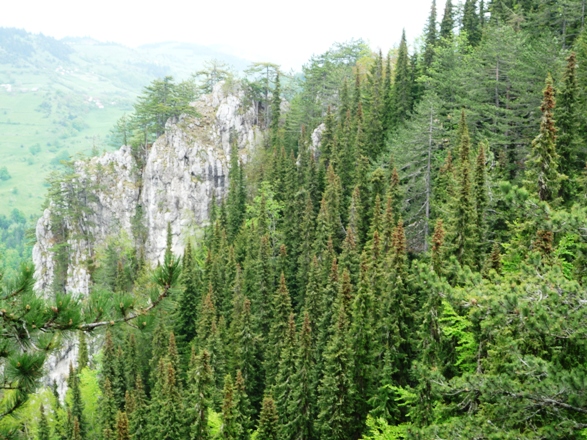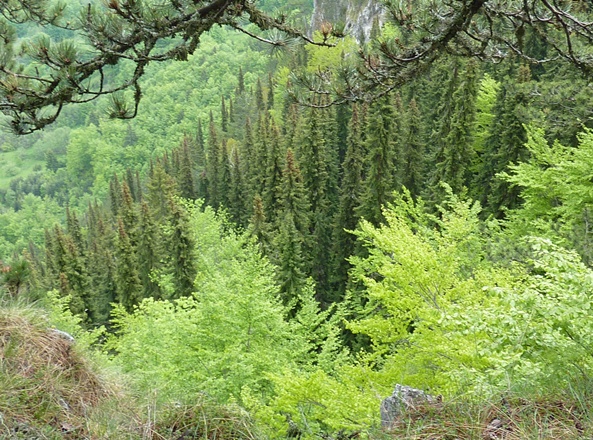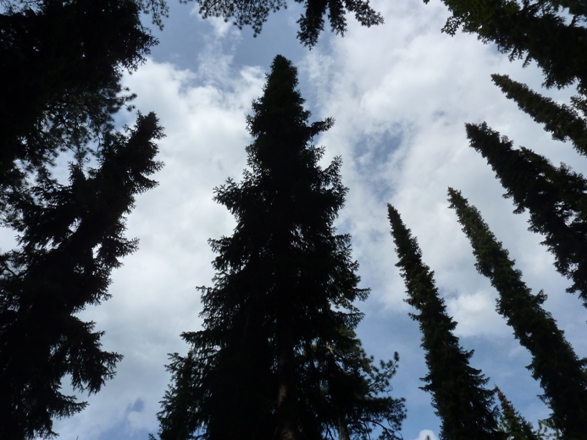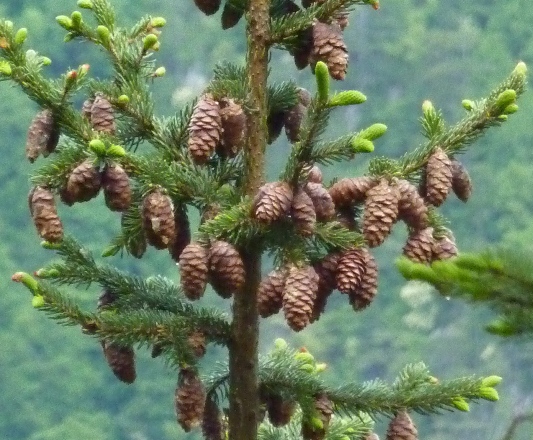 Description
Habit
Tree to 30m tall, d.b.h 0.8–1m; bark rough, with papery flakes, reddish brown. Branches curved down or pendent and reaching the ground; crown very narrowly conical or columnar.
Foliage
Leaves radially spreading and then flatter and parted, lower leaves spreading to almost 90° from shoot, 10–20 x 1.5–2.2mm, linear, flattened, keeled on both sides; apex obtuse, stomata in two greenish white bands of 4–6 lines on lower surface, upper surface glossy green.
Cones
Male pollen–cones axillary, cylindrical, 2–2.5cm long, yellow. Female seed–cones terminal, pendulous, 4–6.5 x 2–3cm, dark purple to purplish brown, ripening reddish brown. Seeds ovoid, with an acute apex, red-brown; seed wings ovate, 6–8 x 4–5mm, light brown
Notes
A very distinctive species that has in the past been confused with Picea abies due to the use of the same vernacular name. The word 'Omorika' is common in Bosnian and Serbian folklore where it symbolize slenderness (Novak 1927). Picea abies, which also can have a very slender habit, often grows with P. omorika and the word 'Omorika' has been applied to both species in the past.
Human Uses
Historically the inaccessibility of many of the stands has limited its utilisation, particulary in Bosnia and Herzegovina. Today seed collections are often made for commercial forestry. Picea omorika is frequently cultivated as an ornamental tree.