Nothotsuga longibracteata
Pinaceae
A rare tree that is disjunctly distributed in the mountains of southeast China. Intensive logging between 1960 and 1980 led to a decline that is estimated to be almost 30%. Currently it is listed as Near Threatened.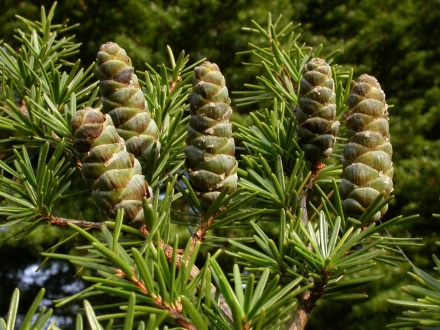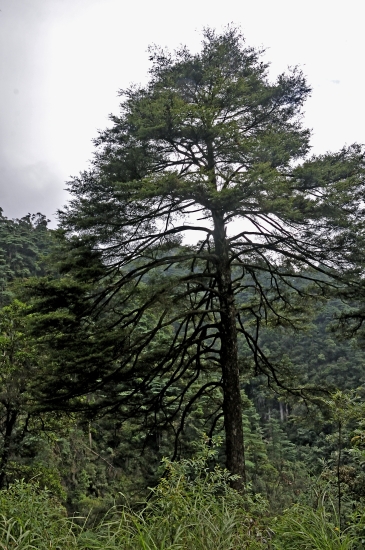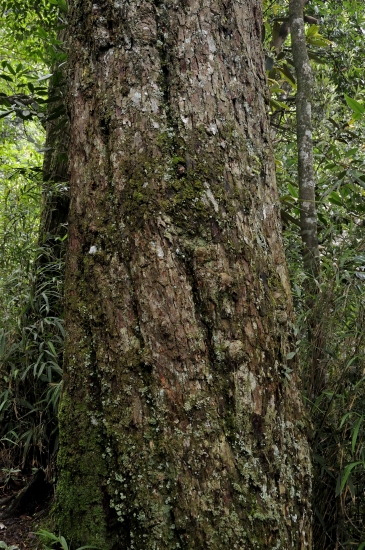 Description
Taxonomic notes
The Flora of China treats this species as a member of the genus Tsuga. Phylogentic research indicates that the percent sequence divergence between N. longibracteata and nearest Tsuga species is approximately twice the divergence between the two most distant Tsuga species (Havill et al. 2008). Nothotsuga also differs from Tsuga species by its radially spreading leaves with stomatal lines on both upper and lower surfaces and the upright seed cones.
Human Uses
In China this species is considered to be a desirable forest tree suitable for afforestation. Its use as a timber tree must be limited due to its rarity. It is not in general cultivation outside China and rare in botanical collections. A few plants of this species are in cultivation at the Royal Botanic Garden Edinburgh and elsewhere, though it has proved to be very slow growing and quite difficult to grow well.