Nageia fleuryi
Podocarpaceae
A small tree usually restricted to karst limestone areas, mostly in Vietnam, Lao PDR and southern China . The timber is selectively logged for use in fine crafts.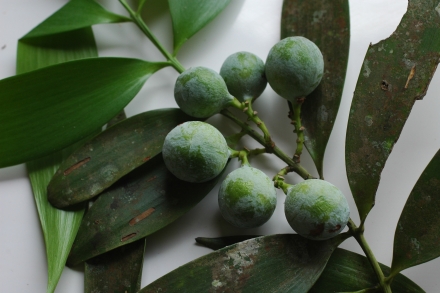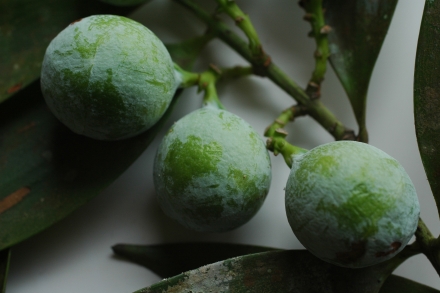 Description
Taxonomic notes.
This species differs from Nageia wallichiana in that stomatal lines are found on both sides of the leaf and the receptacle below the see is not swollen.
Human Uses
The wood is used for fine crafts, musical instruments and chopsticks. Leaves have traditional medicinal uses in some areas.