Juniperus brevifolia
Cupressaceae
The only species of Juniperus occurring in the Azores where it is endemic and threatened by competition from invasive alien species and by the expansion of agricultural land.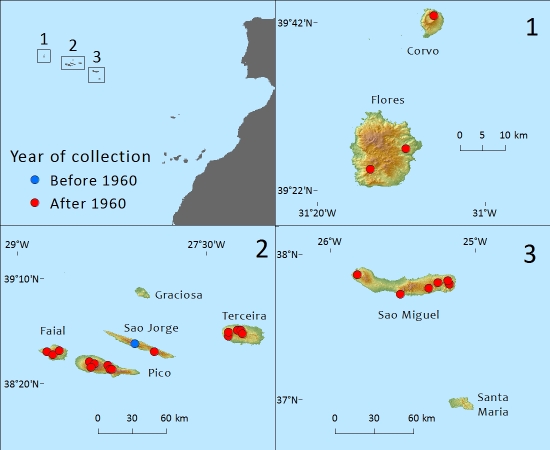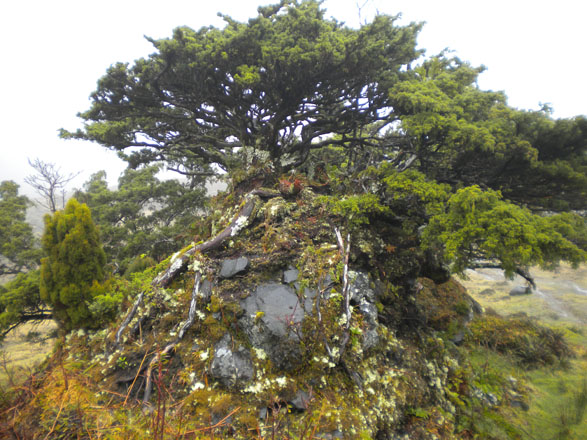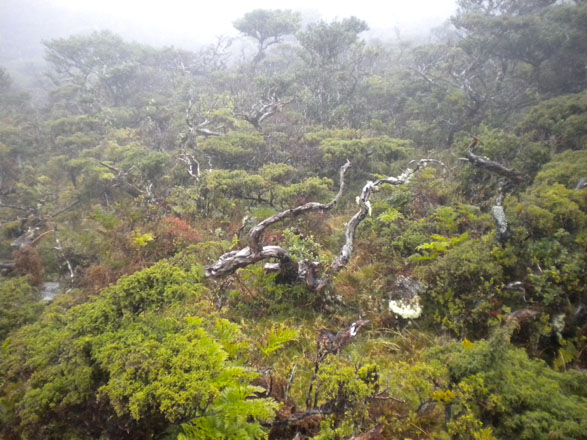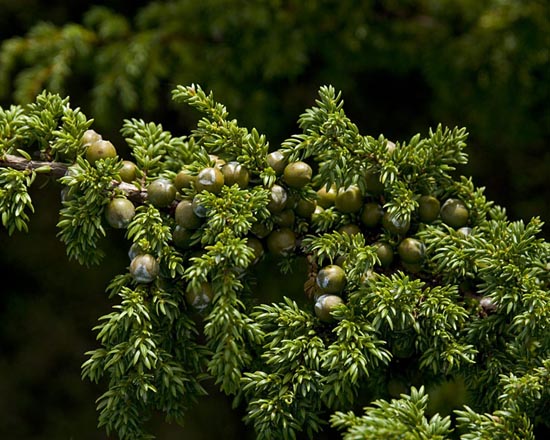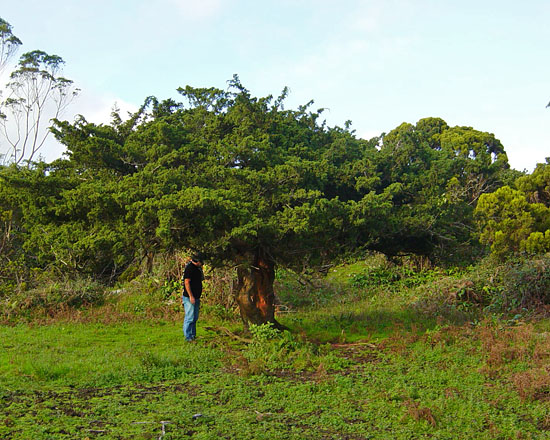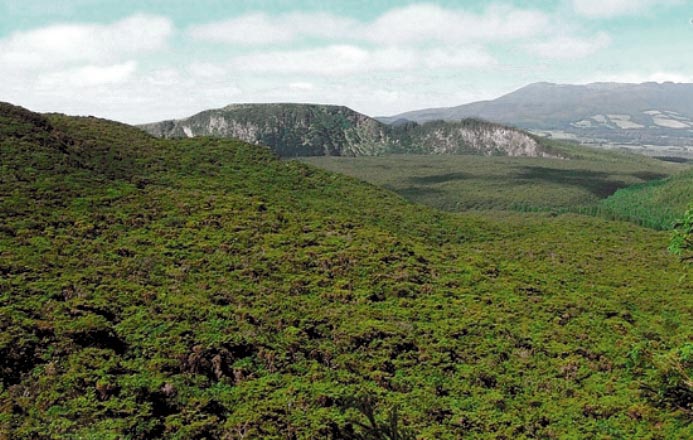 Description
Habit
A dioecious, erect or spreading shrub or small tree attaining a height of upto 6m. Branches spreading or ascending and forming an irregular crown. Typically the bark on old-growth trees exfoliates into long thin flakes which are reddish to grey-brown in colour.
Foliage
Very dense, leaves borne in alternating whorls of 3–10 x 0.1–0.3cm, boat-shaped, strongly curved, margins entire, apex obtuse or acutely pungent, with two white stomal bands on the upper surface.
Cones
Female seed-cones 7–9mm, globose, dark copper-brown when mature after two years and ripening in the autumn. Seeds 3 per cone, ovoid and triquetrous. Male pollen-cones are borne solitary in the axils of the leaves, 3–5 x 2–4mm, orange-brown in colour and shedding pollen in the spring.
Key characters
A very distinctive species which can easily be identified due to its very dense, stiff foliage and short needles.
Human Uses
This species is now too rare to be exploited: in the past its timber was used for construction.