Dacrydium guillauminii
Podocarpaceae
One of four species of Dacrydium endemic to New Caledonia where it has an extremely restricted distribution and is Critically Endangered due to fire, tourism and flooding.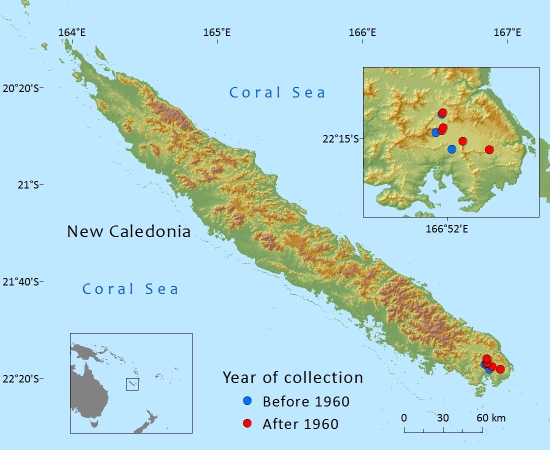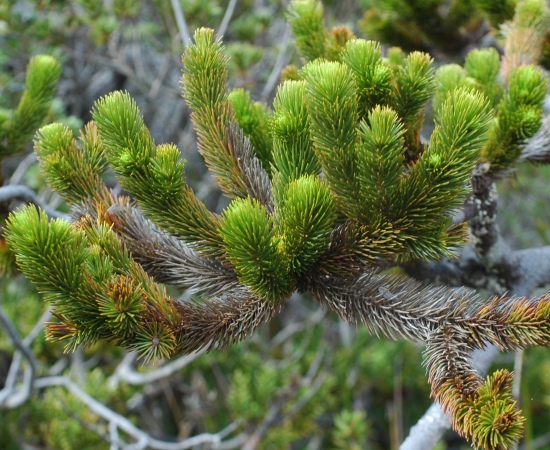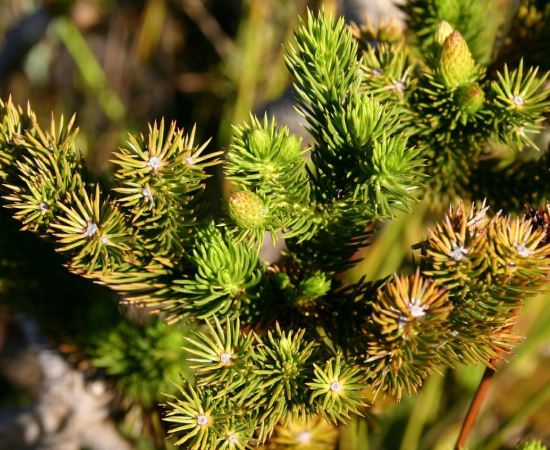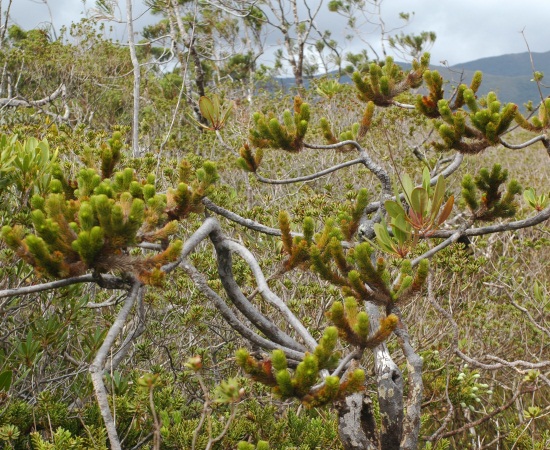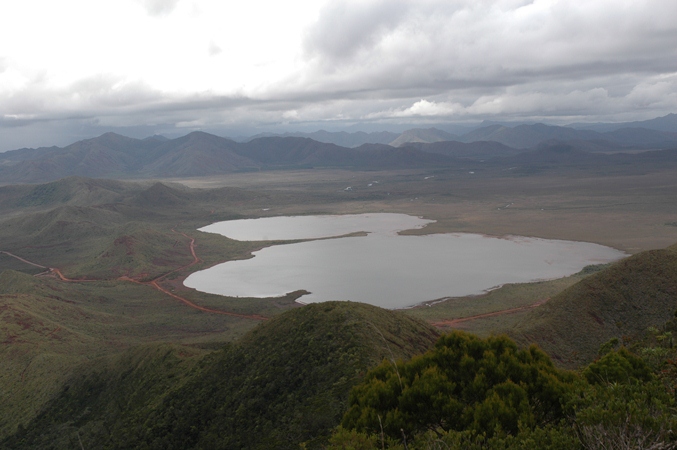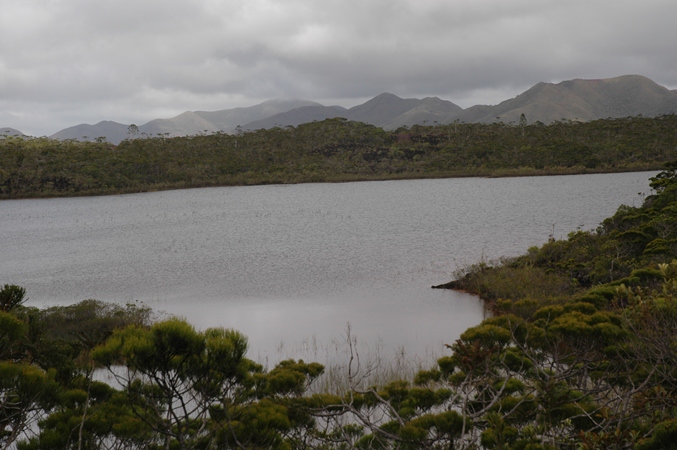 Description
Habit
Shrub to 2.m tall; stem thickened at base, branches wide-spreading and ascending. Bark with horizontal stripes and large lenticles, scaly plates appearing when mature, deep brown; inner bark fibrous, red brown.
Foliage
Leaves of juvenile state only, densely covering branches, narrow and long-pointed, curved forward, triangular in cross-section,13–15 x 1mm, stomata borne in intermittent lines on all sides.
Cones
Male pollen-cones terminal, 8-15 x 4mm, with lateral cones at base. Female seed-cones terminal, 8–10mm long, hidden by leaves. Seeds 1–5 per cone, partially covered by epimatium and subtended by leaf-like bracts and much exceeding the seed; seeds ovoid-oblong, 4–5 x 2.5mm, brown.
Note
A natural hybrid with Dacrydium araucarioides has been described as Dacrydium x suprinii Nimsch (Knopf et al, 2007). Less than 10 plants of this hybrid have been found.