Cupressus tonkinensis
Cupressaceae
A critically endangered species restricted to a small area of northern Việt Nam. It is not included on the IUCN Redlist as it is treated as a synonym of Cupresus torulosa on the World Checklist, the IUCN's primary reference source for conifer taxonomy. Research since 2005 indicates that it is a distinct taxon.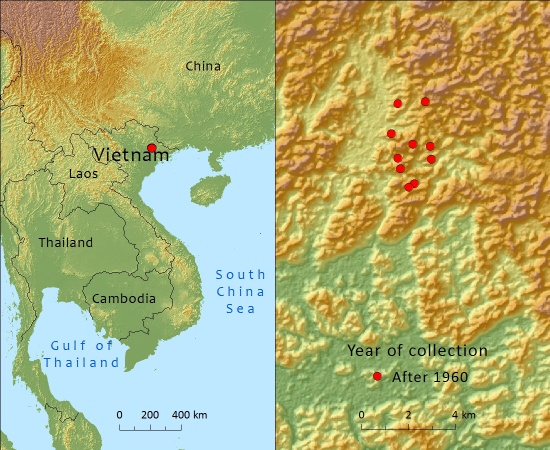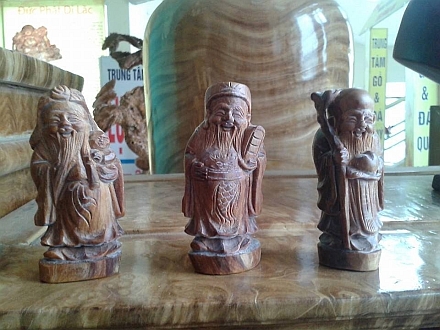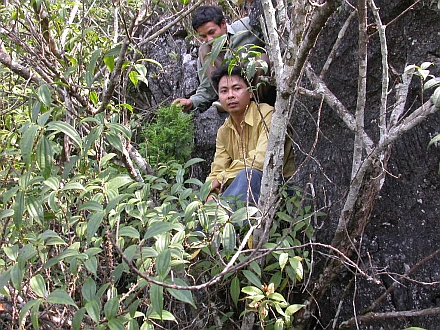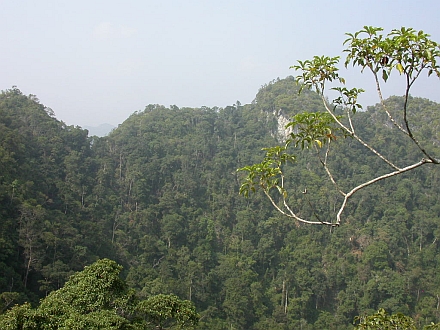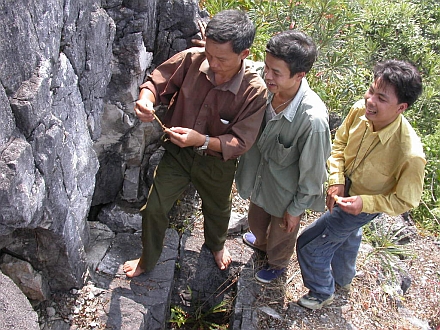 Description
Habit
Extant individuals are less than 4m tall, usually with a shrubby habit. Formerly trees of up to 25m in height, with diameters to 1m were known.
Foliage
Needle like in young trees; mature foliage dimorphic
Cones
Spherical, small (7-9mm long, 7-10mm wide), non serotinous, seed shed while on tree.
Human Uses
Cupressus tonkinensis has been heavily exploited for its fragrant, rot resistant timber as well as for the essential oils extracted from the roots, bark and foliage. In 1987 the cost of a cubic meter of wood was 3 million dong, by 1997 it had increased 10 times to 30 million dong. During the same period, other high value timbers and resins such as Fokienia hodginsii A. Henry & H. H. Thomas (locally known as "Pomu") went from 700,000 to 5 million dong per cubic meter. After 1997, no commercial quantities of Cupressus were available and it virtually disappeared from the market (Bay, 2003). Restrictions on its harvest were introduced as early as 1958 (Thái, 2000) but to little effect. A few individuals are cultivated in nearby villages.