Cupressus dupreziana var. dupreziana
Cupressaceae
Native to the Sahara Desert in Algeria where it occupies a narrow strip of about 120km long on the edge of Tassili Plateau. It is Critically Endangered due to grazing and cutting for firewood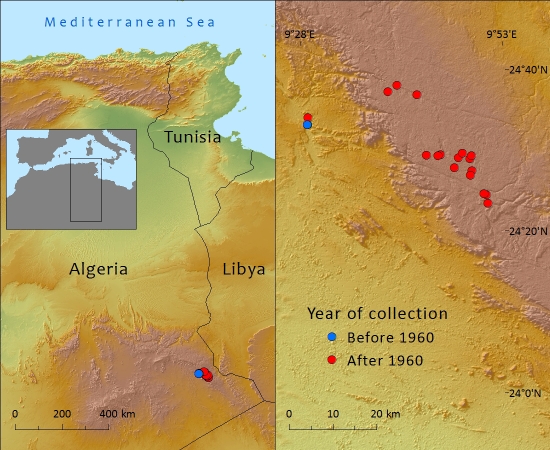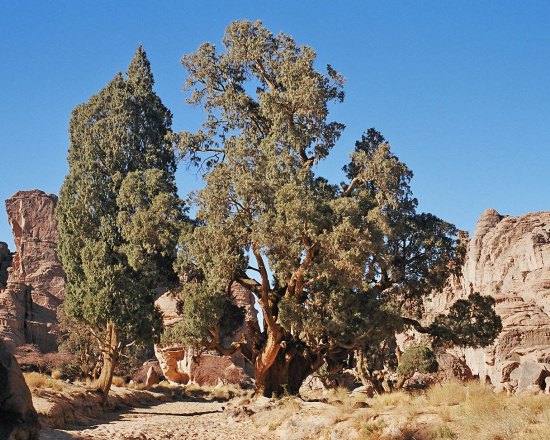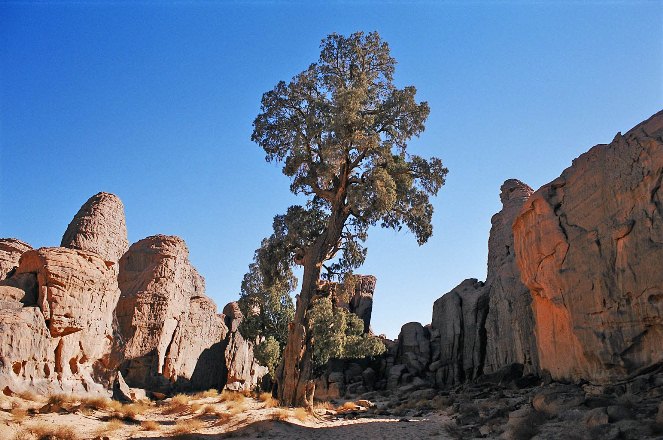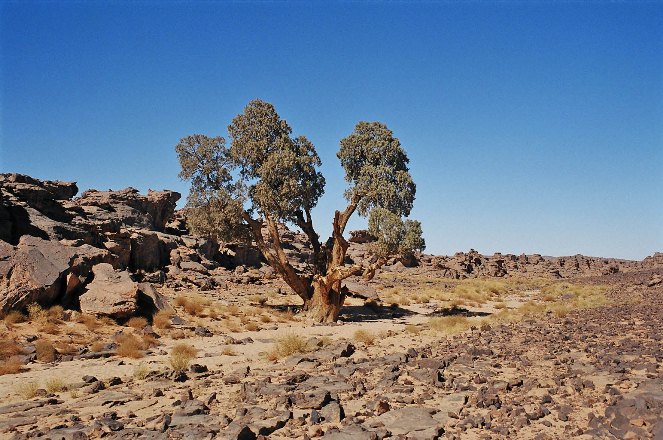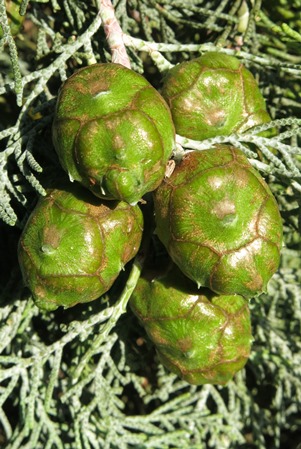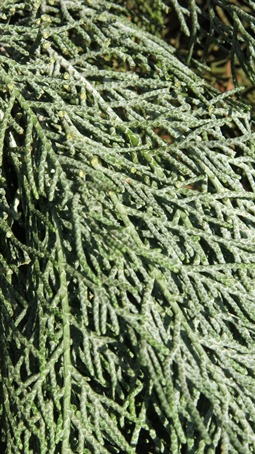 Description
Habit
Tree 16–18m tall, monoecious; trunk d.b.h. 2–3m. Bark thick, deeply fissured, exfoliating in longitudinal strips. Branches spreading or ascending, forming a conical or pyramidal crown.
Foliage
Spreading or drooping to pendulous. Leaves, scale-like (all equal in size), arranged in opposite pairs at right angles to those above or below, overlapping, gradually tapering, with glands, stomata few and scattered on margins near leaf base; shiny greyish-green or glaucous green.
Cones
Male pollen-cones on branches close to female seed-cones, solitary, terminal, ovoid, 4–6 x 2–3mm, yellowish-brown when mature. Female seed-cones solitary on lateral branches, terminal on short leafy branchlets, ovoid-oblong, 15–27 x 13–21mm, light brown when mature; bract-scale complexes ca12 in opposite pairs at right angles to those above or below. Seeds 6–8mm, closely packed, ovoid-globose, flattened, dark brown, wings 2 on opposite sides, 1–2mm wide.
Notes
This variety and C. dupreziana var. atlantica have in the past been recognised as distinct species: C. dupreziana A. Camus and C. atlantica Gaussen. The differences between these are very small in that C. dupreziana var. atlantica differs by having globose to ovoid-globose seed cones with 10–12 bract-scale complexes and the seeds are more or less angular.
Human Uses
The wood was highly valued for construction and carpentry in the past. The main use now is for fuel.