Cedrus brevifolia
Pinaceae
Cedrus brevifolia is endemic to a very small area in the Troodos Mountains of western Cyprus; its very small population is prone to fire. The IUCN Redlist treats this taxon as a variety of Cedrus libani.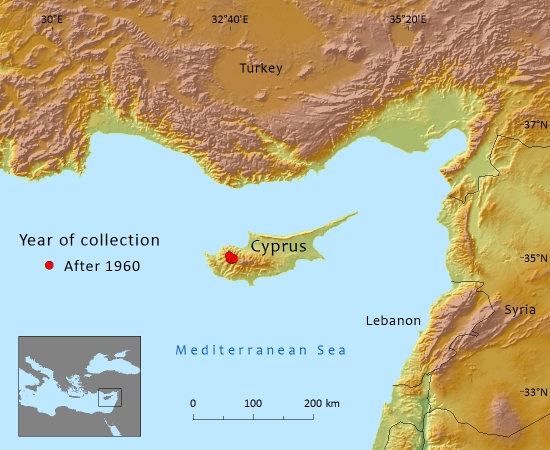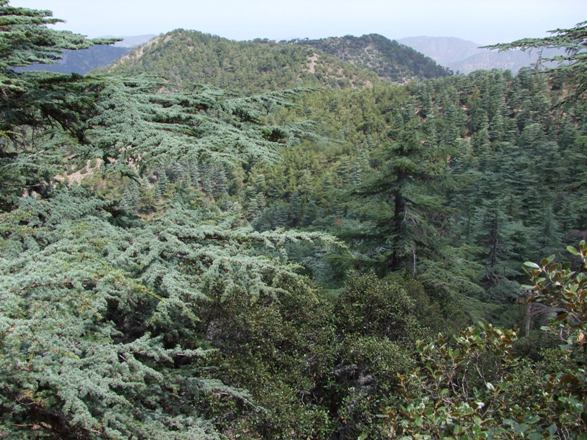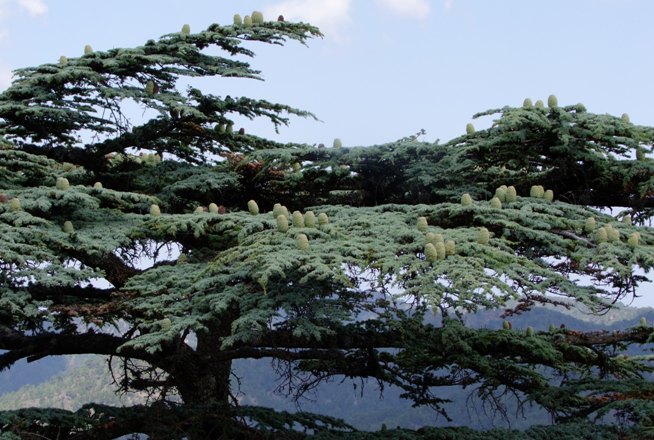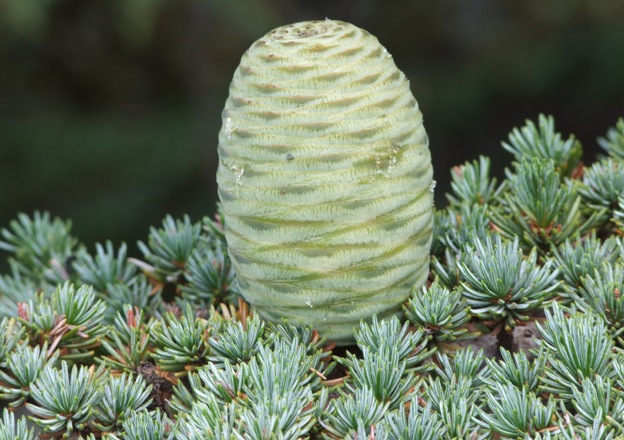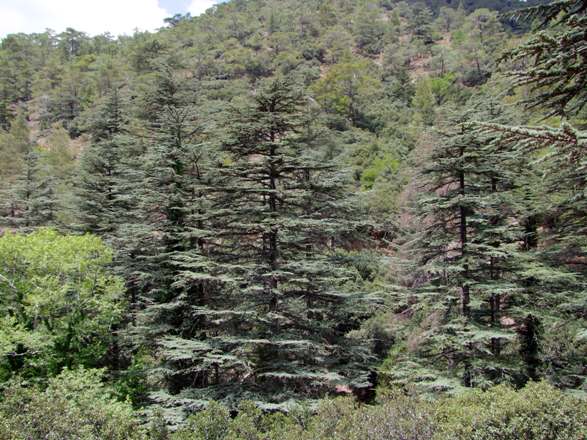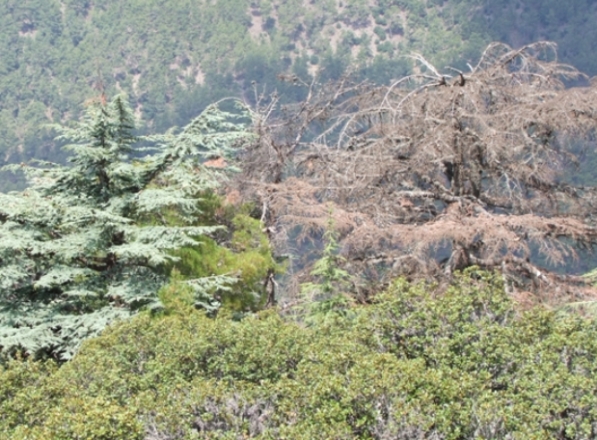 Description
Habit
Tree 15–20m, d.b.h. 1–1.2m, older trees flat-topped. Bark pale greyish-brown, fissured; branches spreading and forming distinctive horizontal layers.
Foliage
Leaves on long shoots spirally arranged, radially spreading; short shoots emerging in leaf axils, leaves densely crowed in false whorls 20-35, often distinctly incurved, apices shortly acute to bluntish, 15–20 x 1.5–2mm, light or dark green but more often glaucous.
Cones
Male pollen-cones terminal, borne on short shoots, erect, 4–5cm long, cylindrical, curved pale broiwn when mature. Female seed-cones 8 x 5cm, terminal, borne on short shoots, erect, sessile, taking two years to mature when they become woody, ovoid oblong or barrel-shaped, ripening grey-brown. Seeds 10–14 x 4–6mm, winged, brown.
Key charcaters
Closely related to Cedrus libani with which it is sometime included as a subspecies or variety. It differs in having shorter leaves (mostly less tha 15mm x 1.5–2mm), and are often distictly incurved with shortly acute apices. Cones are usually less than 8 x 5cm.
Human Uses
The wood of this cedar used to be used for the construction of wooden artefacts In old churches. Because of its resistance to decay and infestation by insects and fungi, local people used to put pieces of cedar wood inside their clothes lockers as protection.