Calocedrus macrolepis
Cupressaceae
A widespread species that has been exploited for timber and resin. Difficulties in estimating the extent of its decline and a lack of information about its staus is some parts of its range have resulted in an assessment of Near Threatened.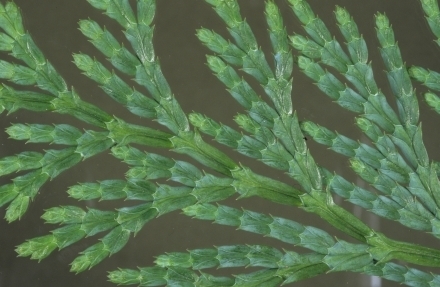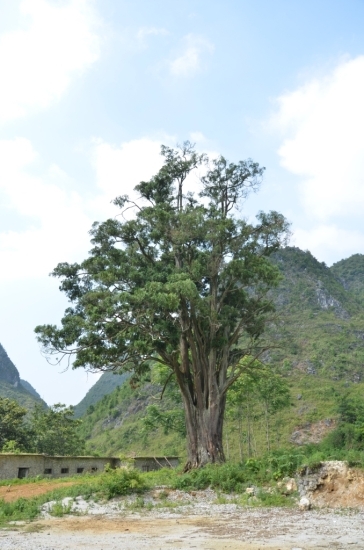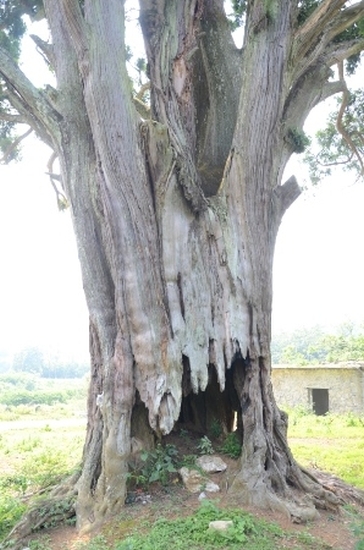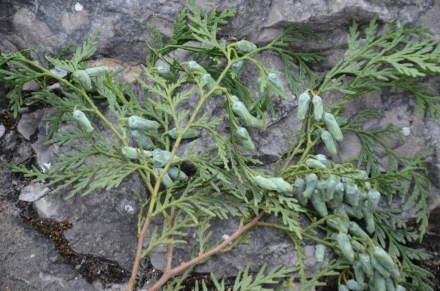 Description
Taxonomic Notes
On the IUCN Redlist, Calocedrus formosana and C. rupestris are treated as a distinct species, rather than as varieties or subspecies of C. macrolepis. Phylogenetic work using ITS sequences indicates that the Taiwanese C. formosana is distinct from the other two taxa which are much more closely related and there may be some argument for treating C. rupestris as a variety rather than a distinct species (Chen et al. 2009; Long et al. 2011). STudies to date have only included a limited number of samples from a small part of its range and further work is necessary before changes are made.
Human Uses
In China this species is considered suitable for afforestation of deforested lands in its native area because of its easy germination (also grows from cuttings) and light-demanding properties combined with rapid growth. Its wood has good properties, e.g. durability, but trees tend to be much branched especially when grown in open vegetation. In Viet Nam and Lao PDR the timber and resin are highly valued for high value furniture and incense.