Callitris sulcata
Cupressaceae
One of two Callitris species endemic to New Caledonia; it is restricted to a few locations in the south of the main island of Grande Terre where its threatened by fire and logging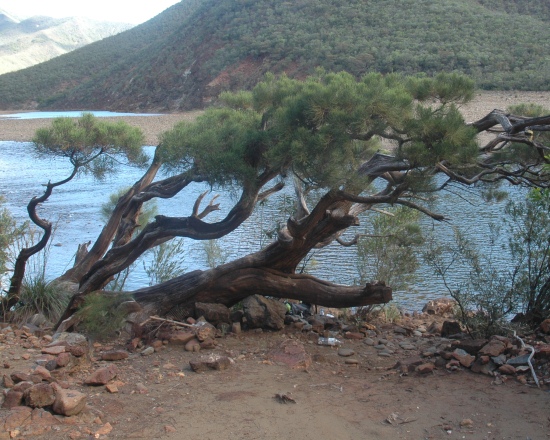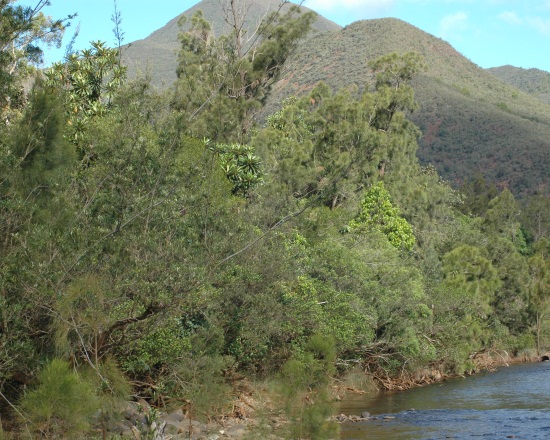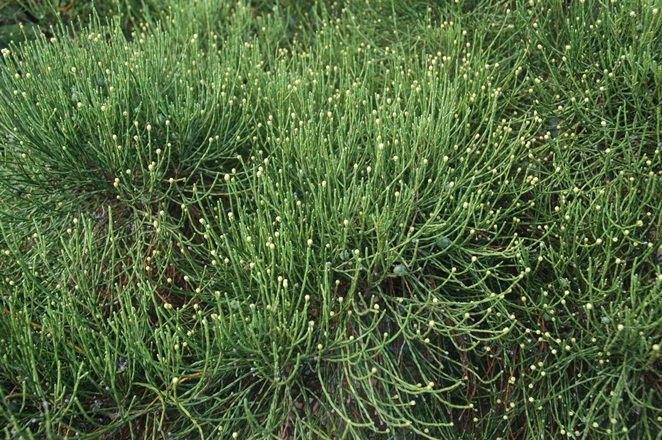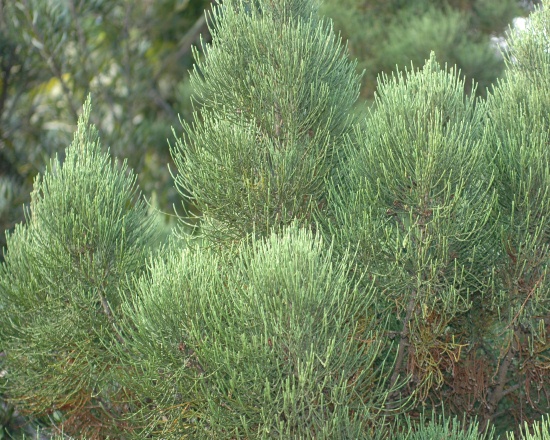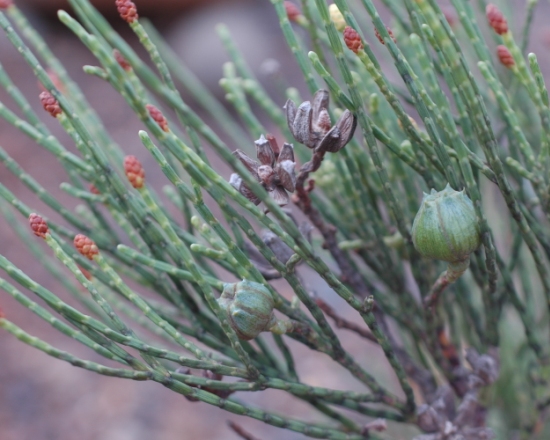 Description
Habit
Shrub or small tree, 6–10m, monoecious; trunk often forked, branching low, up to 40cm d.b.h. Bark thick, fissured, exfoliating in long strips, light brown.
Foliage
Mature and juvenile leaves occur on the same shoots, borne in tufts at ends of main branches, rising up or erect, branchlets strongly articulate with scale-like leaves. Mature scale-like leaves, 3–7 x 0.7–1mm, alternate, green, borne in whorls of 3, closely appressed or free on some whip-like leading shoots.
Cones
Male pollen-cones, solitary, terminal on ultimate branchlets, 3–5 x 1.5–2.5mm, ovoid, yellowish-green maturing light brown. Female seed-cones solitary, terminal, borne on short, leay shoots, 8–11 x 7–10mm, ovoid to almost globe-shaped when closed, with concave lower parts when open, finely rugose, greenish maturing dull brown.
Human Uses
The wood is traditionally used for building local houses