Araucaria nemorosa
Araucariaceae
One of 13 species of Araucaria endemic to southern New Caledonia where it has a very restricted distribution on the main island of Grande Terre. It is threatened by fire, mining activities and tourism.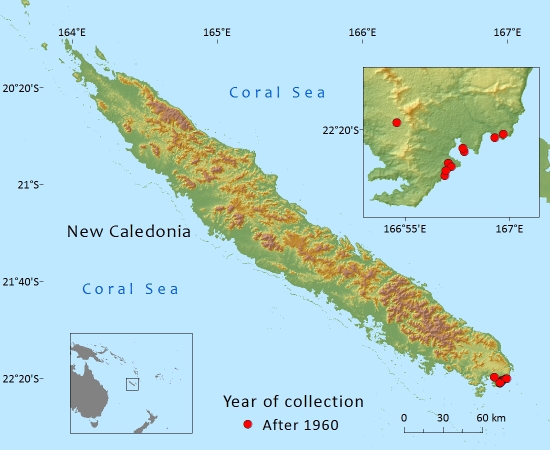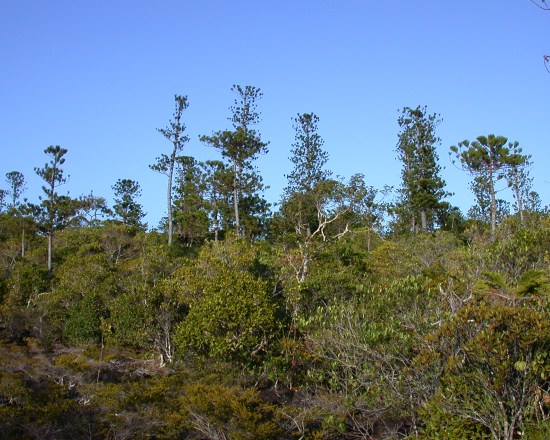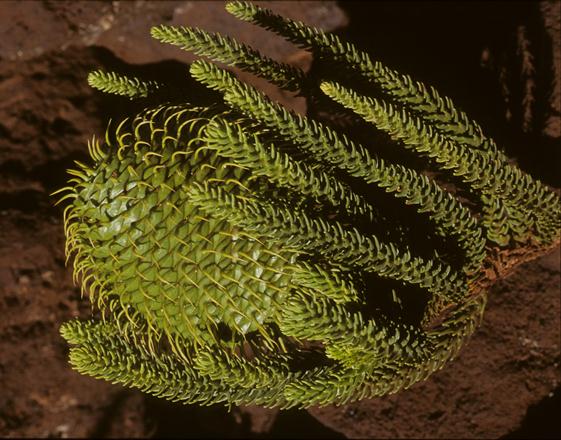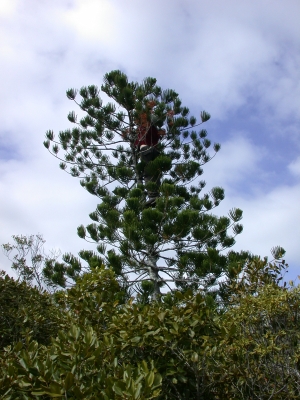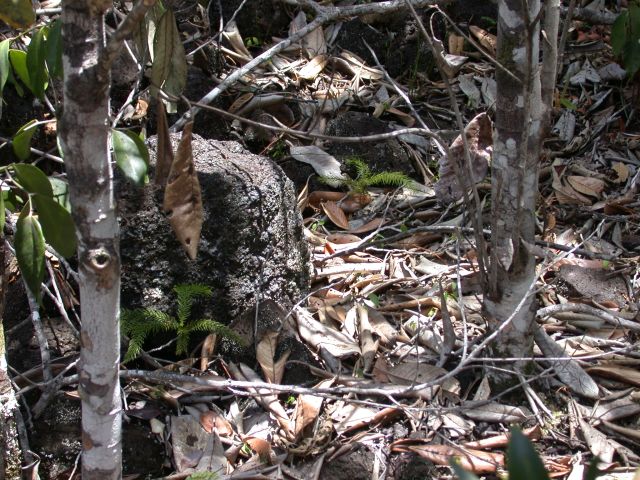 Description
Habit
A monoecious tree up to 20m tall, with a d.b.h. up to 70cm at maturity. Usually dome shaped at maturity, and pyramidal when young. The thick bark is grey, peeling in horizontal plates.
Foliage
Adult leaves subulate or narrowly lanceolate with an acute or obtuse apex, to 10 x 4mm. Foliage usually clustered on small branches at the end of primary branches. Stomata on adult leaves are on both surfaces, in rows from the base to the apex along the lower surface.
Cones
Female seed-cones, terminal on very short branches. Mature cones ovoid to subglobose, up to 12 x 10cm, ripening January and February; bracts have a prominent reflexed tip up to 15mm long. Male pollen-cones terminal, up to 12cm long and mature from July to October.
Human Uses
No specific uses have been recorded for this species. It is very rare in cultivation and confined to botanical collections either under glass or in mild climates. Female cones bear several hundred seeds each although many are not viable. Cones release seed while on the tree. The fallen seed needs to be collected promptly as germination occurs within a few days.