Araucaria humboldtensis
Araucariaceae
One of 13 species of Araucaria endemic to New Caledonia where it is restricted to less than five locations. There has been a recent decline in the health of some high altitude stands.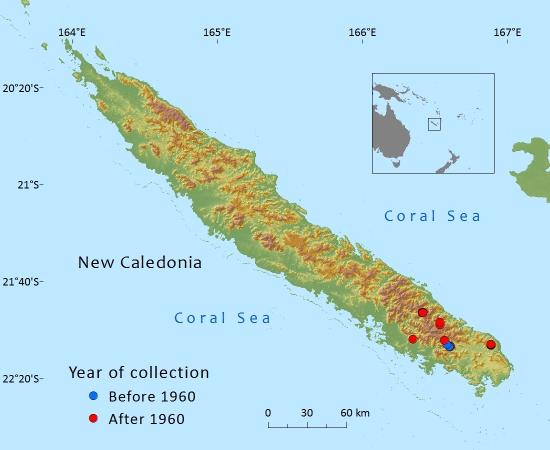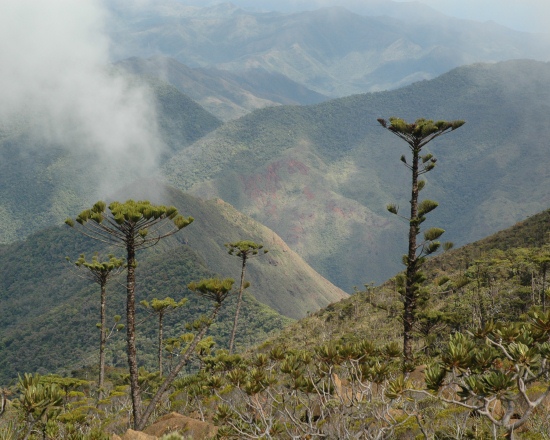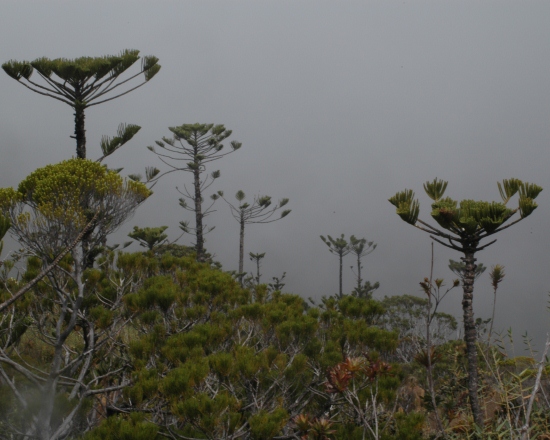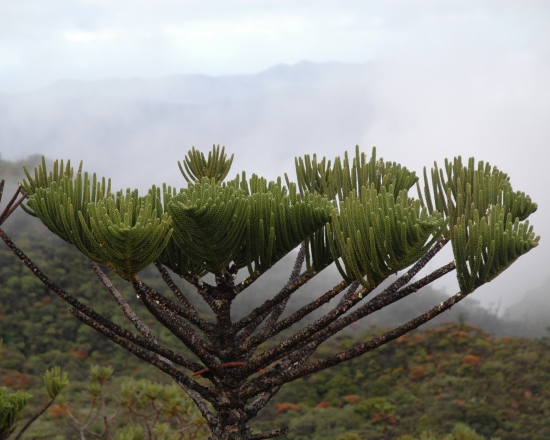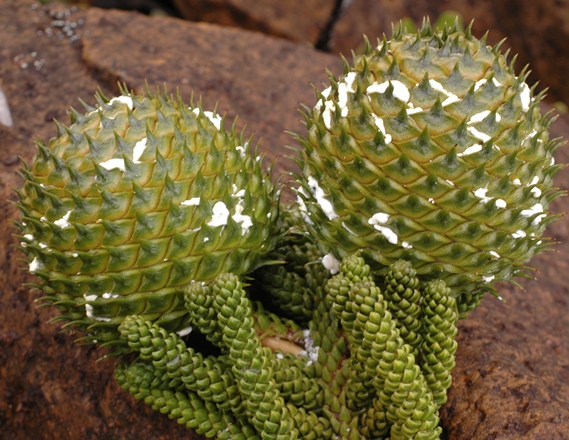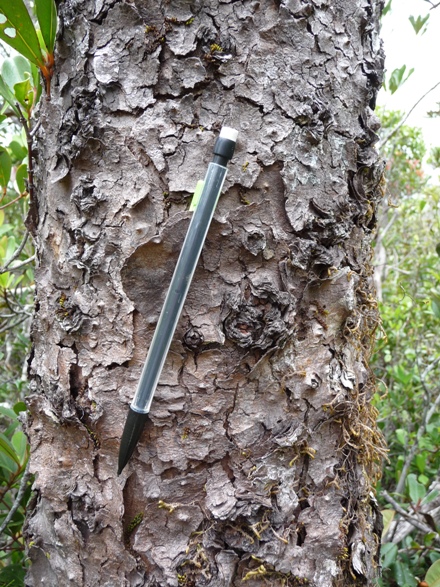 Description
Habit
A monoecious tree varying from 6–20m tall, with a diameter up to 70cm at maturity. Mature trees have an open, candelabriform crown with an overall columnar shape and with branches along most of the length of the trunk. The thick outer bark varies from grey to brown, often tinged with yellow or green. It peels horizontally in small, curled strips.
Foliage
The adult leaves are short and broadly ovate, 3.8–6.5 × 1.5–2.5(–3)mm, densely imbricate, with a blunt rounded apex. The stomata on the outer surface (abaxial) of the adult leaves are restricted to the base and the apex (x10 lens needed).
Cones
Female seed-cones are terminal on very short branches; mature seed-cones (ripening from February) broadly ovoid, 9–8cm, densely covered with recurved bract tips with acute tips up to 5mm long. Male pollen-cones are terminal in the upper part of the tree, up to 3cm long and appear from April - August.