Agathis montana
Araucariaceae
Endemic to the Mt. Panié range in northern New Caledonia where recent research has found that the decline and loss of old-growth trees is probably due to a combination of factors including root damage by feral pigs, pathogen attack and climate change.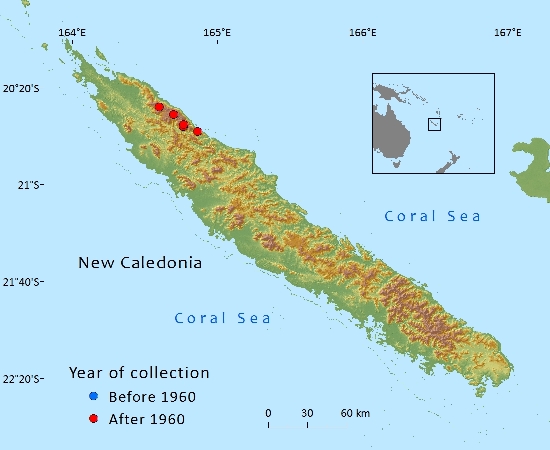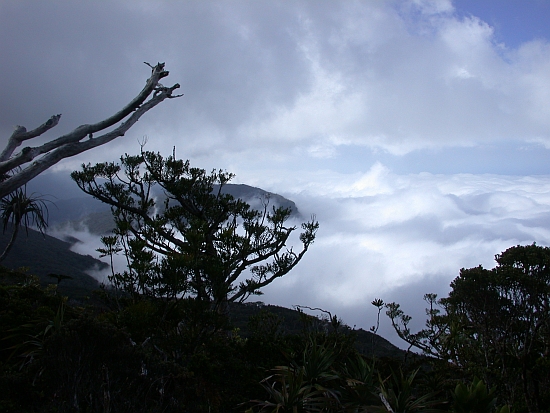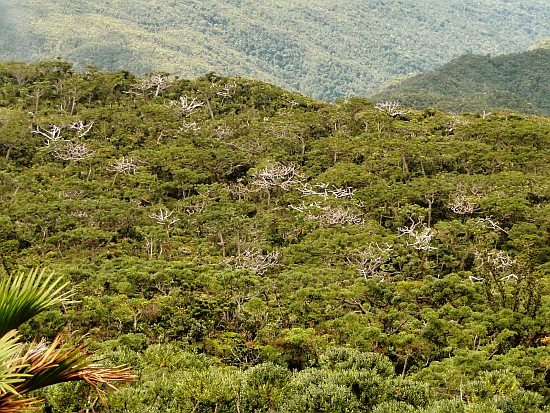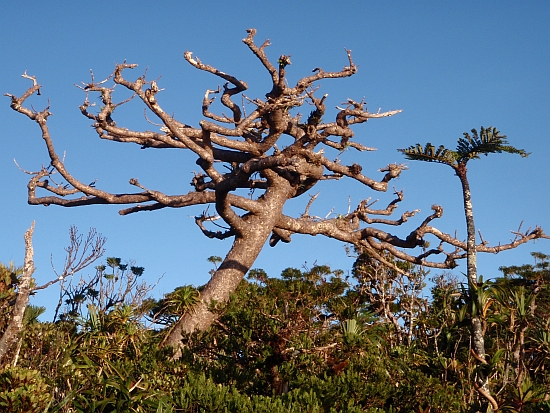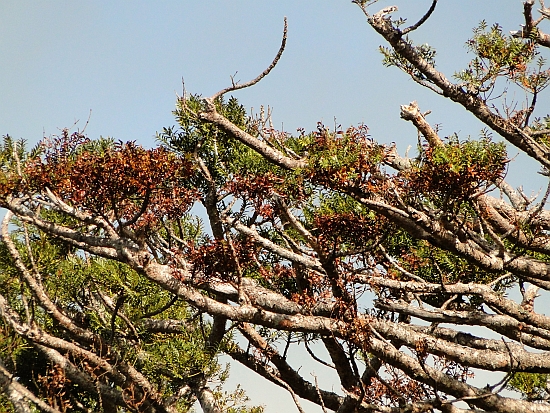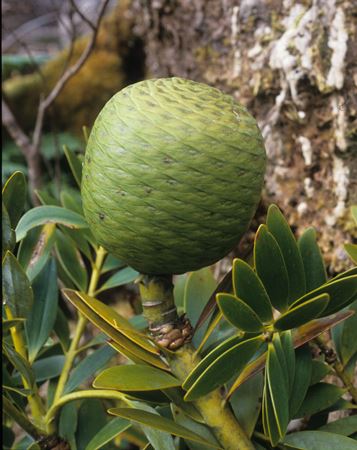 Human Uses
Agathis montana is called "Dayu Biik" in Némi and Fwaî, two local dialects. The translates as "strong and flexible Kauri" in reference to its ability to withstand strong winds. Its is also considered by some indigenous people with land rights on Mt. Panié as the guardian of the place and trees have a cultural importance in relation to the spirits of the local people's ancestors. Dayu Biik is also the name of a secondary, but very sacred peak within the Mt. Panié range. Several legends refer to the place where A. montana grows.
The indigenous organization in charge of the management of Mt. Panié wilderness reserve, is named after A. montana. They hence have a key cultural responsibility in caring for that species in particular. Agathis montana is an iconic species, often displayed on pictures promoting New Caledonian biodiversity and landscape.
Along with other Agathis spp. its gum is used by local guides as fuel for campfires. Trees may be grown as ornamentals, but mostly in specialist collections.