Abies pinsapo var. marocana
Pinaceae
The Moroccan fir is restricted to two small forests in the Rif Mountains of northern Morocco where over a period of 60 years it has suffered a 70% decline.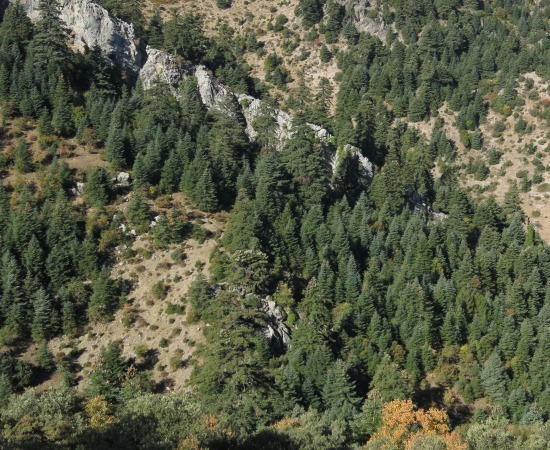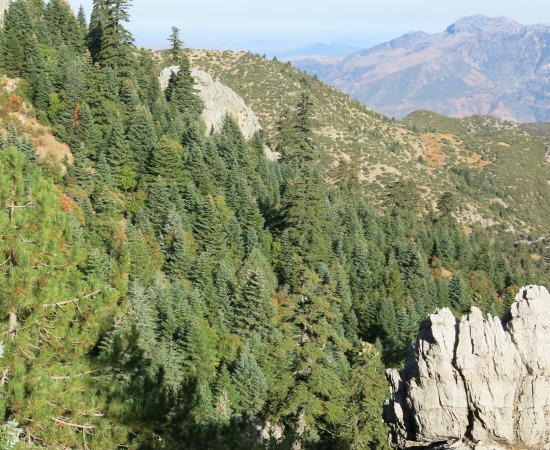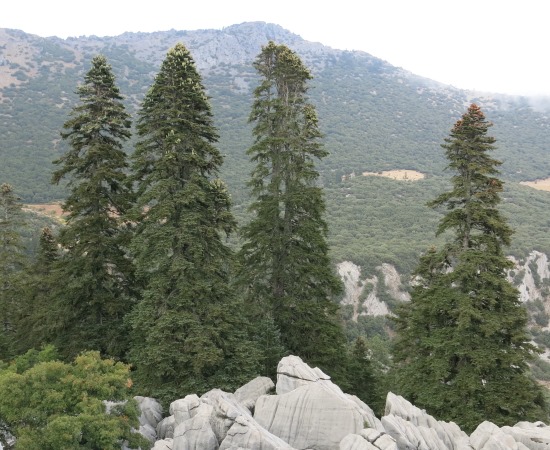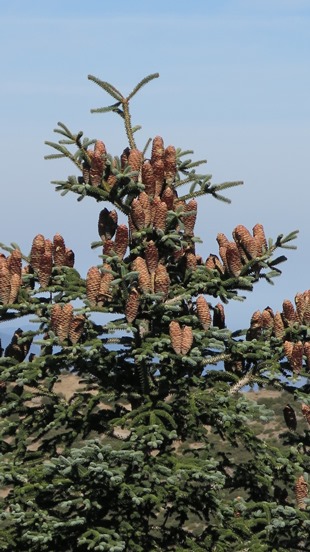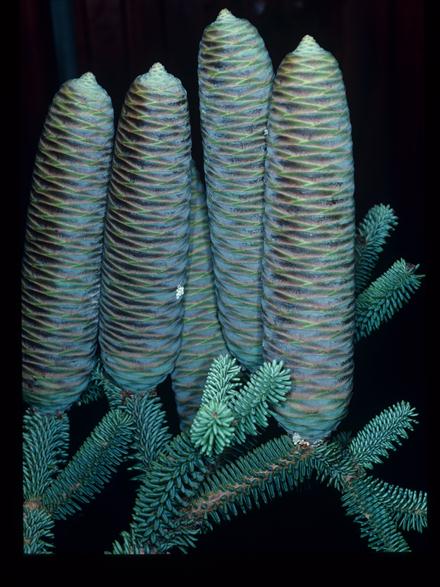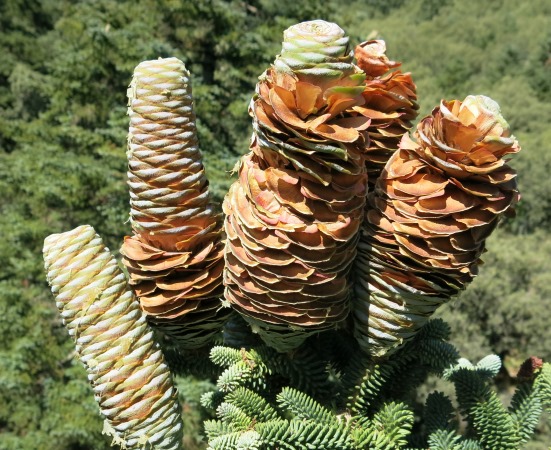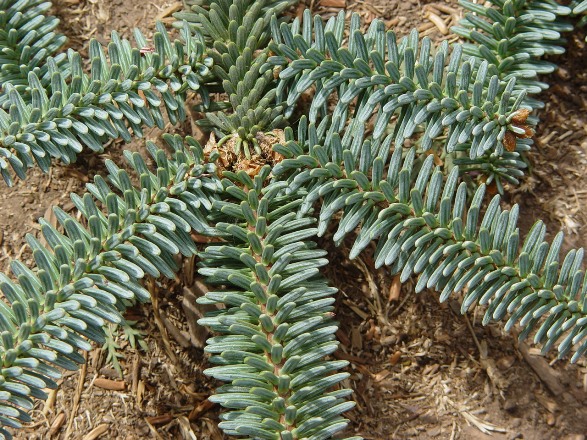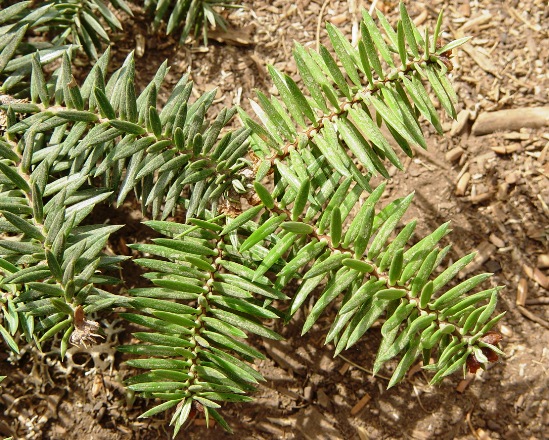 Description
Habit
Tree to 30m tall, d.b.h. 1–1.5m; trunk straight but sometimes forked or twisted; crown narrowly conical in young trees and irregular in mature trees. Bark smooth and dark grey in young trees, rough and scaly in old trees. Branches, lower curved downwards, uppermost ascending, branchlets very rigid, reddish brown or greenish brown, vegetative buds ovoid–globose, 5–6 x 4–4.5mm, greenish to purple-brown
Foliage
Leaves arranged around the shoot pectinately, those below bent backwards; 1–1.8cm, leathery, stiff, acute (fully exposed leaves); dull grey-green or blue-grey with two broad stomatal bands of grey-green or dull bluish white on each surface.
Cones
Male pollen-cones crowded along underside of shoot, dark brown, opening cherry-red. Female seed- cones, 10–18 x 3.5–5cm, abruptly narrowed to apex, greenish purple when immature, ripening dark or light brown.
Key characters
This is one of two varieties, the other being A. pinsapo var. pinsapo (treated on a seperate page), which is native to southern Spain. The differencies between these two varieties is slight; in var. pinsapo the leaves are not arranged around the shoot pectinately but instead are arranged radially and perpendicularly from the shoot; the leaves (fully exposed) are normally obtuse at the apex. The female cones are much larger, 9–14 x 3–4cm. A. pinsapo var. marocana is sometimes treated as a seperate species (A. marocana Trab.) and the population at Tissouka has been recognised as either A. pinsapo var. tazaotana (Cozar ex Hug. Del Vill.) Pourtet.
Human Uses
The timber of the Moroccan fir has been used in house construction. Eessential oils obtained from the seeds of this species, are used in Moroccan folk medicine to treat respiratory complaints (Hmamouchi, 1999), the high proportion of limonene recently discovered in the oil means that there is potential interest for the perfumes industry (Based, 2006).