Abies pinsapo
Pinaceae
The Spanish fir has two subspecies distributed in southern Spain and northern Morocco where threats include fire, grazing and climate change.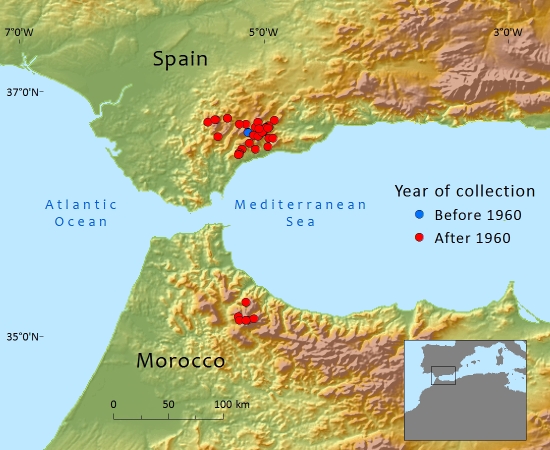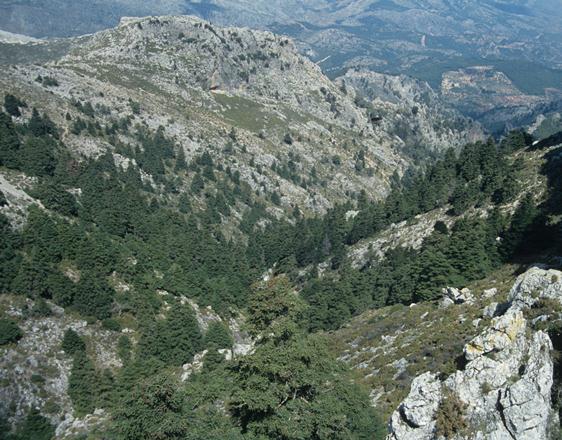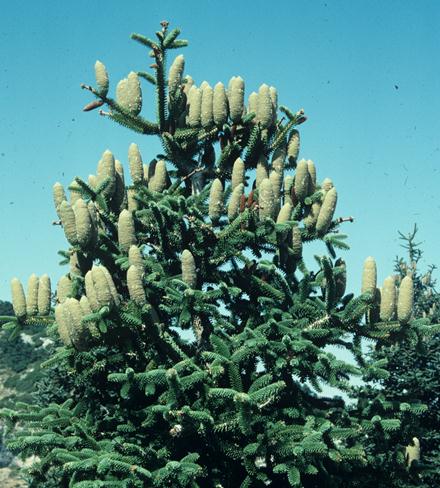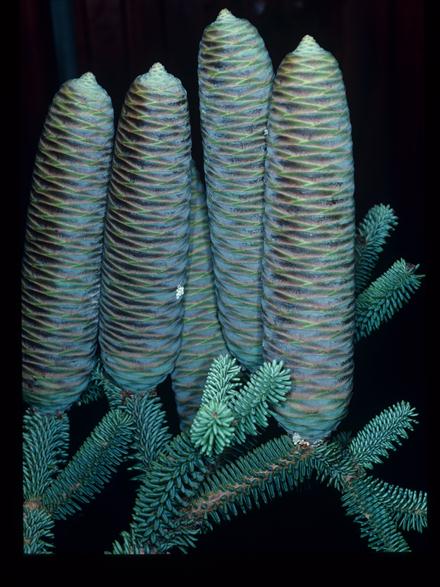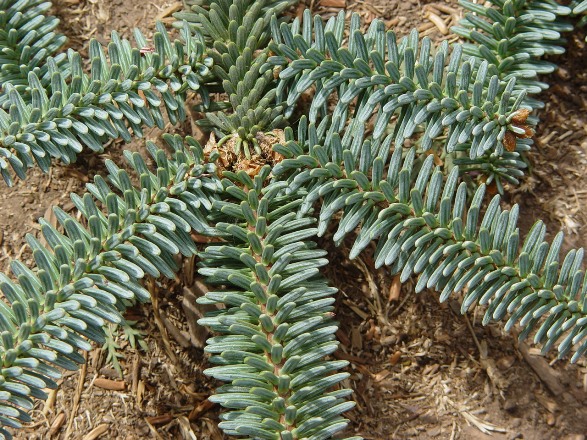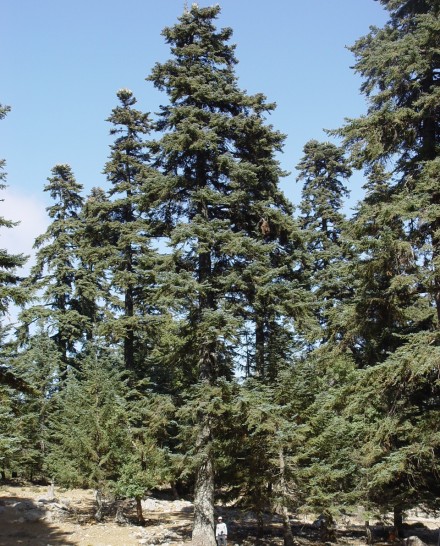 Description
Habit
Tree to 30m tall, d.b.h. 1–1.5m; trunk straight but sometimes forked or twisted; crown narrowly conical in young trees and irregular in mature trees. Bark smooth and dark grey in young trees, rough and scaly in old trees. Branches, lower curved downwards, uppermost ascending, branchlets very rigid, reddish brown or greenish brown, vegetative buds ovoid–globose, 5–-6 x 4–4.5mm, greenish to purple-brown.
Foliage
Leaves spirally arranged all around shoot, those below bent backwards; 1–1.8cm, leathery, stiff, bluntly rounded; dull grey–green or blue–grey with two broad stomatal bands of grey–green or dull bluish white on each surface.
Cones
Female cones 9–14cm x 3–4cm, abruptly narrowed to apex, greenish purple when immature, ripening dark or light brown. Male cones crowded along underside of shoot, dark brown, opening cherry–red.
Notes
Abies pinsapo comprises A. pinsapo var pinsapo, native to southern Spain and A. pinsapo var. marocana, native to north Morocco. These are treated on separate pages.