Abies numidica
Pinaceae
Endemic to a very small area of the Djebel Babor Mountains in northern Algeria where it is threatened by a combination of fire, fuel-wood collection and grazing by cattle and goats.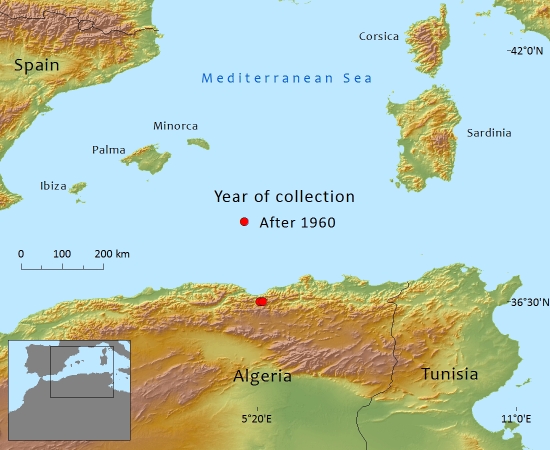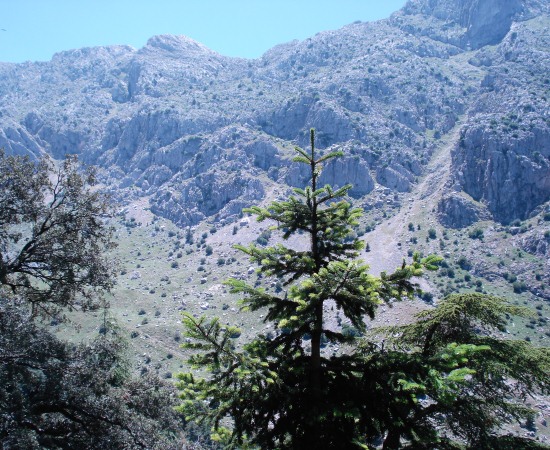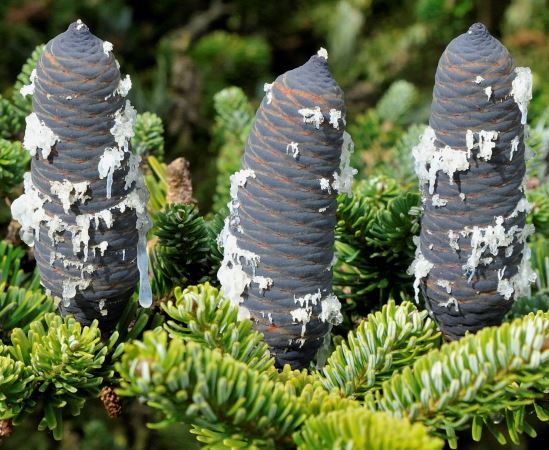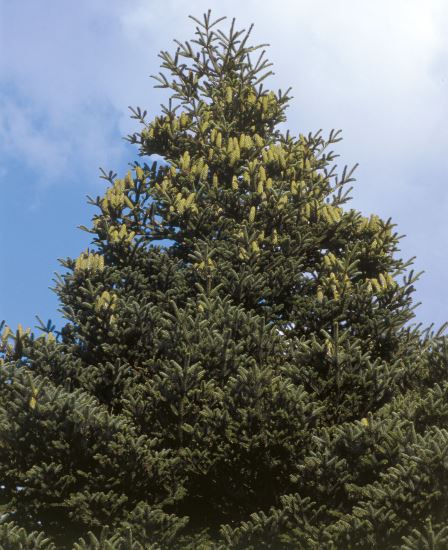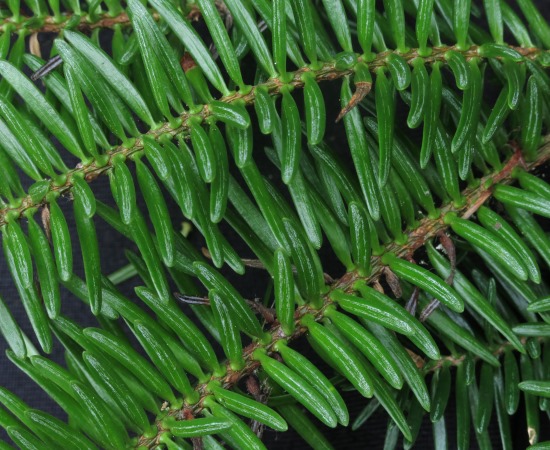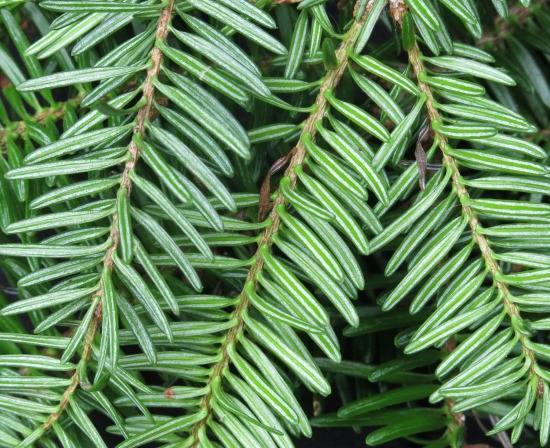 Description
Habit
Tree up to 20m tall, dbh 0.5‒1m; crown broadly pyramidal, dense and irregular when old. Bark fissured and scaly, dark grey brown when old. Lower branches sweeping down, middle branches horizontal, upper ascending. Vegetative buds ovoid or broadly conical, not resinous.
Foliage
Leaves spirally arranged all round shoot, shaded foliage parted, 15‒20 x 2‒3mm, twisted or curved at base, linear, flattened, keeled with a prominent midrib below, glaucous green, stomata whitish complete bands below and a large patch near the apex above and tapering down the mid-line, apex obtuse.
Cones
Male cones lateral, crowded, 1‒2.5cm long, yellowish. Female cones erect, cylindrical, 12‒18 x 4‒6 cm, maturing pale purplish brown, bracts included. Seeds 6‒8mm, light brown, winged
Notes
The name Abies numidica is the most widely accepted name in use in modern-day publications; Farjon (2001) and Farjon and Page (1999). Rarely is one of its older synonyms used although the name Abies pinsapo Boiss. var. numidica (de Lannoy ex Carriere) Solomon has recently been used by Eckenwalder (2010).